Atiku Not Working Against Buhari – Paul Ibe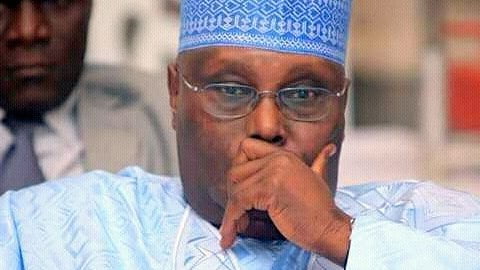 Paul Ibe, the Media Adviser to former Vice President Atiku Abubakar, has stated that the presidential candidate of the Peoples Democratic Party (PDP) is not working against President Muhammadu Buhari.
He stated that the PDP had already responded on the possible threat to Atiku.
The PDP National Working Committee had on Thursday accused the APC and the Buhari administration of engaging in plots to set up Atiku.
Speaking to The Punch, Paul Ibe declined to respond on when the speculated $30,000 was paid.
Ibe said, "There is nothing on record that Atiku Abubakar is working against Buhari.
"I am not responding to the claim that Atiku paid money to a US firm but I can tell you that there is nothing beyond this government. There is absolutely nothing beyond them.
"I am aware that the PDP has responded on possible arrest or clamp down on Atiku. We want to remain focused on what is germane now and it is a legal challenge. The campaign season is over. The election has come and gone, the incumbent has been handed an electoral victory that was predicated on robbery.
"We have proceeded to the Election Petition tribunal to make a challenge. That is where we are, the court should be allowed to make a determination on the veracity of what we have put before them and what the other parties have responded to. That is what is important to us. We will not be distracted from that.
"On when the alleged money was paid, you cannot tell me what I do not know about. I am not responding to that."
Source: Naija News