Nigerians Slam Ubi Franklin For impregnating His Staff, Nicola Siyo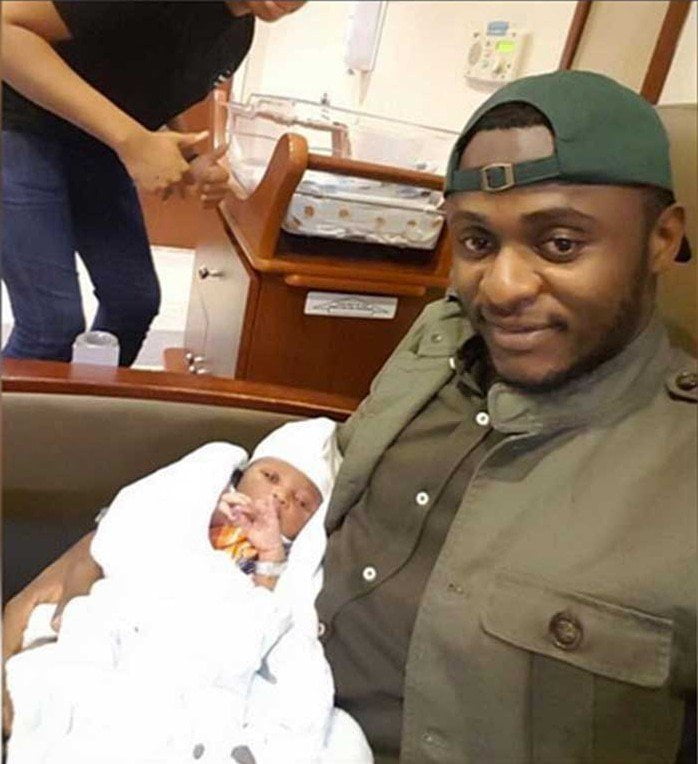 Chief Executive Officer of one of Nigeria's foremost group, MMMG, has revealed he is expecting his third child, a baby boy.
The 33-year-old father of two made this known via his Instagram.
Although he didn't disclose the mother of the child, but there are rumours that it's one of his staff called Nicola Siyo.
Sharing side by side photo of his son, Jayden whom he welcomed with his estranged wife, Lilian Esoro and his daughter Zaneta from another partner, he expressed his happiness of having another child soon.
"Happy To Announce Jayden and zaneta will have a Boy join them very soon ??????. He shall be called ———— ? Can't wait," Ubi Franklin wrote.
https://www.instagram.com/p/BwKlNX0F1y2/?utm_source=ig_web_copy_link
. Naija News learnt that The news broke that Ubi Franklin is expecting a baby boy from a South African lady, Nicola Siyo, who insisted on keeping the pregnancy despite the fact that he was opposed to it.
this act got nigerian angry on twitter Meanwhile, blasting the media mogul for having an illicit affair with one of his staffs.
Defending his actions, Ubi wrote,
'when I am done having kids before 40 and then work on my six packs go on Holiday with my kids and we run on the beach that's the whole idea. At 50 I'll have a 20 year old, 21 year old and a 17 year old. Maybe two more (five and I am done) This is the Biggest Blessings you can ever ask for so. I will only enjoy this alone and then you would have forgotten you wrote a dirty Caption to get comments. And A Billionaire too and impacted in my Country'.
S
ee how Nigerians on social media are reacting to the news.
Mixing business with pleasure, your business suffers. Sleeping with any of your staff is the height of irresponsibility. Instant group is co- owned by Ubi Franklin but we don't hear about it much this days. I know a babe that resigned because Ubi wanted her at Abuja office.

— Adaobi ?? (@Ada_obii) April 13, 2019
So Ubi Franklin thinks he can compete with Tuface? No way! Tuface got three women pregnant at the same time.

— 摇摇欲坠的爸爸 (@ShakyShakyDaddy) April 13, 2019
God's directive to man was to fill the earth and subdue it…ubi Franklin is living up to the word…. https://t.co/HsEibwwFQo

— Topstar (@startop30) April 12, 2019
This is just apt in this Ubi Franklin's matter. pic.twitter.com/hTxjrBeUqg

— Anúwelüobi (@IgweOfficial) April 13, 2019
Download Naija News App. Advertise with us. Send us enquiries and press releases.