Herbalist, Friend Kill Man For Ritual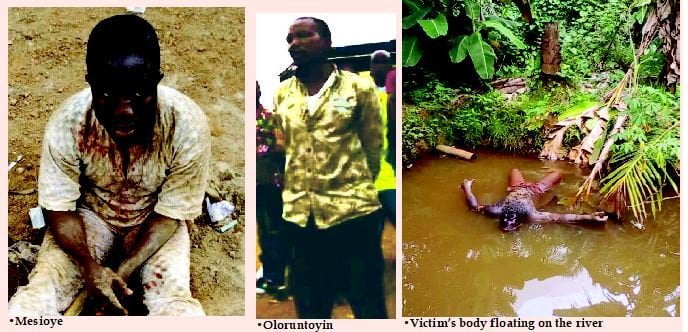 A herbalist, Owolabi Mesioye and his friend identified simply as Oloruntoyin have allegedly killed an unknown man for the sake of rituals in Ogun state.
Naija News reports that Oloruntoyin allegedly lured the victim to his home near Mesioye's residence at night, and then called on the herbalist that he had brought the man to be used for the ritual they had talked about, and allegedly hit him with a charm that made him unconscious.
The Ogun state Police command while confirming the report said the that the duo had since been arrested for killing the man at the Alaako-Ijeun Egboro area of Abeokuta, Ogun State on March 28th.
While speaking on the arrest of the duo, a resident and eyewitness said ''The herbalist had been warned several times to desist from placing sacrifices at junctions in the community. He was summoned to a meeting by the community leaders but he did not honour the invitation. Same with Oloruntoyin, who also has not been attending landlords' meetings.''
On his part, the state police command spokesperson, Abimbola Oyeyemi, said the case had been transferred to the State Criminal Investigation Department (SCID) in Eleweran, Abeokuta, where the suspects are currently detained.