Why Leah Sharibu Is Still Held By Boko Haram – Senator Shehu Sani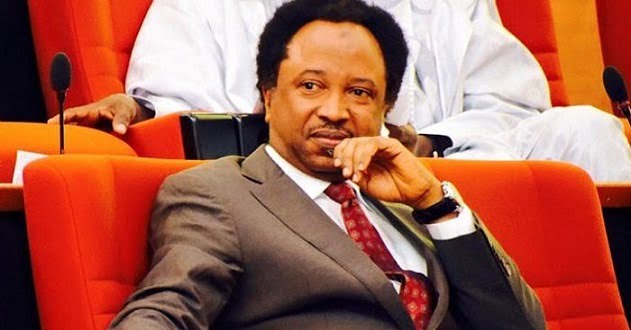 Senator Shehu Sani (PRP-Kaduna Central) has stated that Leah Sharibu, who was abducted by Boko Haram terrorists, was still in captivity after one year because she is from a poor home.
Speaking on Thursday to Daily Post, the lawmaker stated that the narrative would have changed if she was a daughter of a topnotch government official.
Shehu Sani also accused the President Muhammadu Buhari-led government of abdicating its responsibilities.
He said: "My submission today on Leah Sharibu and other captives in the hands of Boko Haram on the floor of the Senate is to ignite action by the government towards the release of Leah and other captives held back in captivity.
"The girl has spent over one year that she was abducted and it's been five years for those of Chibok.
"There appears not to be enough interest and effort to secure the release of this girl and I raised the issue to bring the conscience of Nigerians to draw the attention of the government to its own responsibility, which clearly appears to have been abdicated.
"Leah Sharibu symbolises resistance and resilience against violence by deadly enemies and such a young soul should not be allowed to perish because of the inaction of this government."
Sani said the government should opt for dialogue through right contacts with the insurgents, saying that was the practice all over the world.
"I demanded that government must activate dialogue process to secure Leah release and dialogue process involves making the right contact make an offer and reaching out to the insurgents.
"I am confident that Leah can be freed by negotiations, but if we continue to behave and act as if that has failed, there is no other way. Dialogue has been the way to deal with the most dangerous and deadly insurgents in the world.
"Each day this girl spends in the hands of her abductors is a moral stain in lives of Nigerians, government and the nation. Leah Sharibu and other abductees must not remain in captivity any longer."
While calling on the well-meaning Nigerians to persuade the government, he said Leah is still alive, adding that if the machinery of negotiations were put in place, she would be out in a matter of days.
"I believe she is still alive and if she is dead, the insurgents would have publicly announced her death."
"If this girl is a daughter of a high ranking personality in Nigeria; if she is a daughter of a Senator, governor or High Court judges in Nigeria government would have tripled its efforts to get the girl out of captivity."
"If the machinery is set for the necessary negotiations and dialogue, she would be out in a matter of days. My problem is those who are supposed to speak out, those who are supposed to charge the government to toe the path of its responsibility are silent."
Source: Naija News