Sudan: Fani-Kayode Tells Nigerian Youths What To Do To Buhari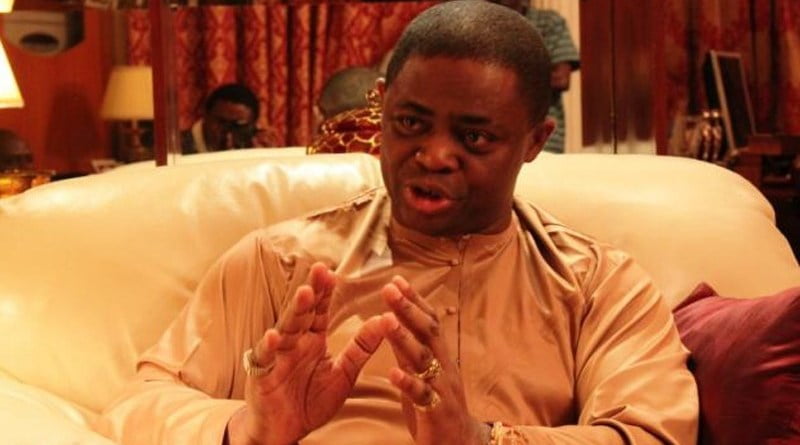 Former Minister of Aviation, Femi Fani-Kayode, has urged Nigerian Youths to revolt against President Muhammadu Buhari like that of President of Sudan, Omar Al-Bashir.
Naija News had reported that Sudanese President, Omar al-Bashir, stepped down, while the military took over after an anti-government protest.
Thousands of Sudanese had since poured into the streets of Khartoum in early celebration of what many think could be the end of President Omar al-Bashir's 30-year rule.
Reports had it that the revolution for Omar's removal was led by a 22-year old, named Alaa Salah.
Reaction in a post on his Twitter handle on Thursday, Fani-Kayode called on Nigerian youths to summon the courage and stage up a revolution to remove Buhari.
He wrote: "Her name is Alaa Salah. She led a revolution in Sudan. She called for the oppressive leader of Sudan to step down. She is only 22 years old.
"If only the youths of Nigeria had her courage, strength and conviction Buhari would have been out long ago!
"If you really want freedom you must be ready to risk all by openly opposing tyranny and evil, protesting in the streets and fighting for it. Anything short of that will result in failure and prolonged servitude and slavery.
"Some of us have paid our dues and have fought hard against Buhari over the last four years. We have suffered all manner of hardship and persecution for it. It is time for others to do their bit."
Download NAIJA NEWS app: