Election Tribunal: INEC Responds To Atiku's Petition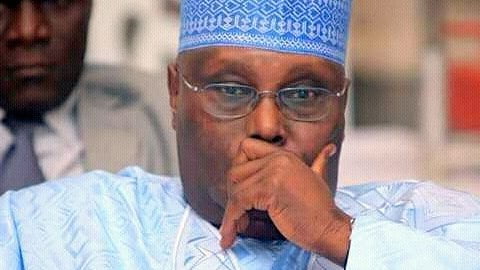 The Independent National Electoral Commission (INEC) has filed its response to the candidate of the Peoples Democratic Party (PDP), Atiku Abubakar's petition and others.
Yesterday, Thursday, was the deadline for the INEC and the All Progressives Congress (APC) to file their responses.
"For other petitions like those of the HDP, PDM and others, we filed our responses last week. As for the Atiki/PDP petition, we filed our response yesterday (Wednesday)," said Mr. Festus Okoye, INEC National Commissioner and Chairman, Information and Voter Education Committee of the Commission.
Naija News recalls that Atiku and the PDP had, on March 18, 2019, filed the petition before the Presidential Election Petitions Tribunal, challenging the declaration of Buhari and the APC as the winner of the election.
The petitioners claimed that contrary to INEC's declaration, the PDP's candidate was the valid winner of the election.
INEC, Buhari and APC are the first to the third respondents to the petition, respectively.
Paragraph 10(2) of the Electoral Act, 2010 provides for a period of not more than 21 days within which a respondent must reply to an election petition from the date of being served with it.
The said Paragraph 10(2) provides, "The non-filling of a memorandum of appearance shall not bar the respondent from defending the election petition if the respondent files his reply to the election petition in the Registry within a reasonable time, but, in any case, not later than twenty-one (21) days from the receipt of the election petition."
The petitioners served the petition on INEC and APC on March 22, but was unable to serve same on Buhari until they were able to obtain a March 27 order of the Court of Appeal in Abuja permitting them to serve the President through substituted means.
The petitioners had, in an affidavit filed in support of their ex parte application, cited the protocols and security hurdles at the Presidential Villa as the reasons for their inability to serve Buhari with the petition personally.
Download NAIJA NEWS app: