Aminu Masari Cries Out Over Bandits Seige On Parts Of Katsina State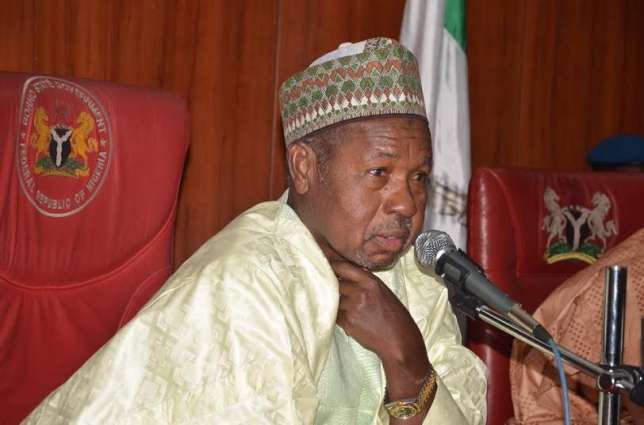 Governor Aminu Masari of Katsina State has lamented before the acting Inspector General of Police (IGP) Muhammed Adamu, that bandits have taken over some parts of his state.
"These bandits strike at will, maim at will, destroy lives and property at will," Masari, who spoke through his deputy Mannir Yakubu, told the police boss.
"In other parts of the state, we also have kidnappers who not only take people on the road but in the comfort of their homes," he added, citing the "unfortunate incidence of the governor's in-law who was taken in the comfort of her home."
The IGP had gone to visit the Governor over the recent attacks by bandits in the state.
Naija News recalls that the latest attack by bandits occurred two days ago in Kankara Local Government Area of Katsina where at least fourteen persons were killed.
Masari who poured out his mind to the police boss said this was a period of anxiety and apprehension noting that Katsina State has supported and will continue to support the ongoing 'Operation Puff Adder' with funds, logistics and accommodation. He announced a donation of 12 vans to the police.
Already, he said, the government has met with the eight front-line local government chairmen to keep them abreast and will do whatever possible to see to the final onslaught on the bandits and kidnappers in the state.
The eight LGs are Jibia, Batsari, Safana, Dan-Musa, Faskari, Sabuwa, Dandume and Kankara. Some of the LGs share boundaries with Zamfara State, which is under constant attacks from bandits and kidnappers.
Earlier, the IGP said he was in the state to look into the security challenges, especially the activities of kidnappers and bandits.
He said the police needed information on activities of "these miscreants".
He said the latest strategy of the police is to take the fight to the kidnappers by identifying them, occupying their location and camps.