10 Great Facts About Africa's Richest Man, Aliko Danogte At 62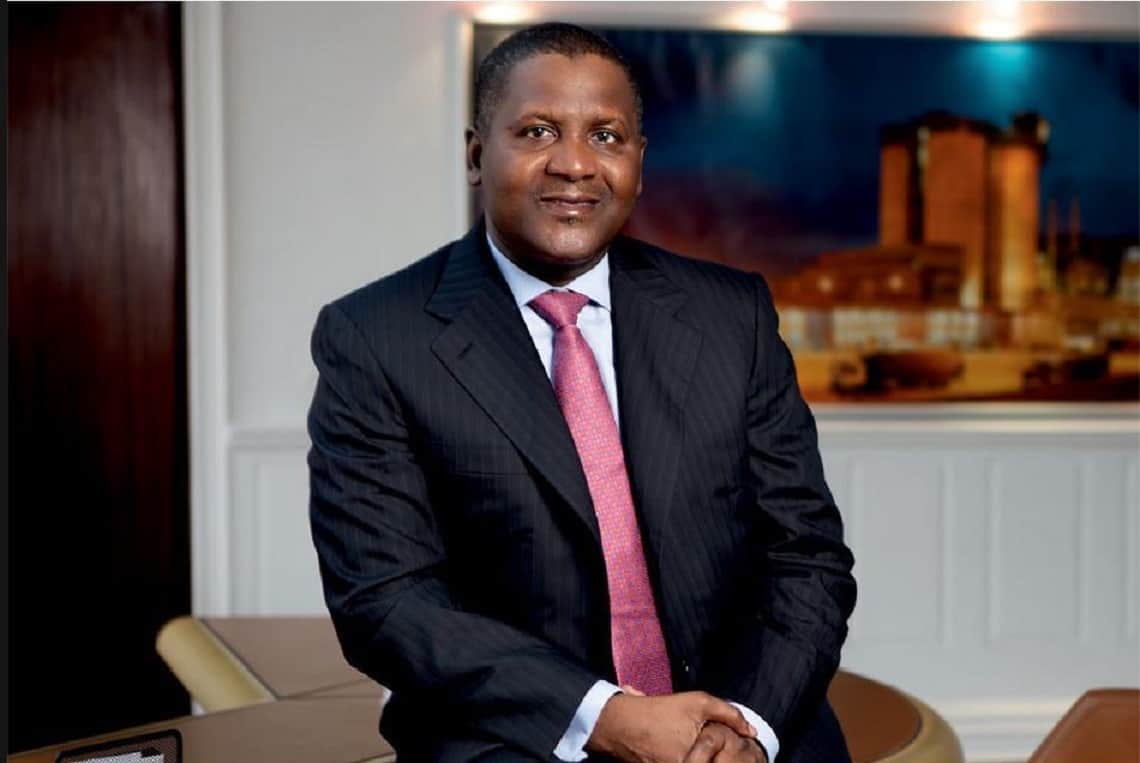 The richest man in Nigeria and Africa, Aliko Dangote, who hails from Kano State is celebrating his 62nd birthday today and here are some facts that you might not have known about the business mogul.
Aliko Dangote is the son of Mohammed Dangote and Hajia Mariya Sanusi Dantata.
Was born on the 10th of April 1957 into a wealthy Muslim family.
He is a Nigerian business magnate, investor, and owner of the Dangote Group, which has interests in commodities in Nigeria and other African countries.
He is the great-grandson of Alhaji Alhassan Dantata, the richest African at the time of his death in 1955.
He was exposed to the entrepreneurial spirit at a young age. From as early as when he was in primary school, he would bring a carton of sweets to sell to his peers for profit making.
He fell in love and proposed to the woman of his dreams, Nafisat Yar'Adua (daughter of late Umaru Musa Yar'Adua) but was turned down.
Aliko Dangote has retained his position as the richest man in Africa for eight years straight.
Five Nigerian singers have released songs about Dangote  And they are (1.Burna Boy, 2.Reekado Banks 3.Zanottii 4. Teni 5. Adekunle Gold)
Dangote has a bachelor's degree in business studies and administration from Al-Azhar University, Cairo November 2011,
Dangote was awarded Nigeria's second-highest honour, the Grand Commander of the Order of the Niger (GCON) by the former President, Goodluck Jonathan.
Aliko Dangote, who owns the Dangote Group,  recently told the story at a Mo Ibrahim governance forum in Abidjan, Cote d'Ivoire. "When you first start a business your target is to make your first million, the Nigerian businessman said."
"But after a year or so, I realised that I had much more than $12-13bn (£9.2-10bn), and I said okay, fine, all these numbers are just written numbers.
"One day I went to a bank, at that time there were no restrictions, and I wrote a cheque and cashed $10m. And I took it home for myself. And I put it in the boot of my vehicle and I went home and I opened it and I looked at $10m and I said: 'Okay fine, now I believe I have money.'
"I took it back to the bank the next day," Mr Dangote added.
As of March 2019, he had an estimated net worth of US$10.6 billion.
Download NAIJA NEWS app: