Just In: Hoodlums Clash In Fadeyi, Lagos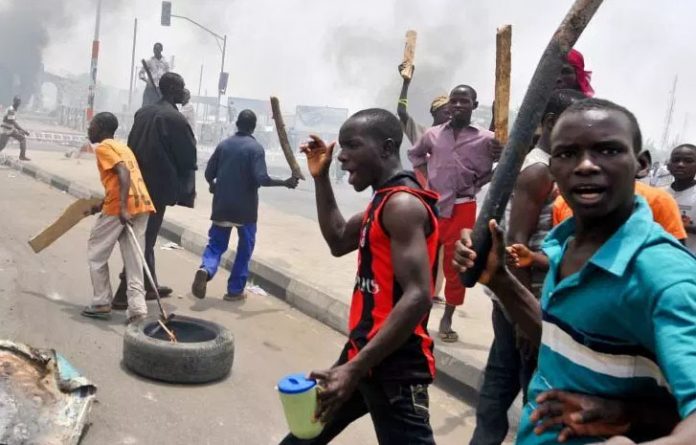 Two persons were confirmed killed on Wednesday when a fight broke out at Fadeyi, Ikorodu road area of Lagos State among hoodlums.
The two persons were a dispatch rider who was hit by a stray bullet when he drove into the scene and an unidentified man from the hoodlums.
Police officers, stationed at the area to maintain orderliness, confirmed the killing, adding they have deposited the corpses at the morgue.
The fracas, according to eyewitnesses, broke out around 11 am with sporadic shooting that left people scampering for their lives and the federal road closed down for hours.
"The crisis is not a small matter. Immediately the shooting started, the police on ground ran away because those boys were heavily armed.
"They were not carrying pistols. I don't know how to describe their guns, but the guns they carried surpassed that of the police in terms of the sophistication.
"It was after the whole crisis has simmered that the police and some SARS officials came to the scene," a resident of the area told The Nation.
Residents, who also sustained various injuries, were also seen receiving treatments on the street.
The residents feared they may be reprisal attacks due to the 'high profile' person killed from one of the factions.
In a post on Twitter, the Lagos State bus rapid transit service (BRT) had informed the public that due to the situation, their buses will not be plying the area.
Dear Customers,

Due to the current situation at Fadeyi, buses heading towards that direction are currently on hold. We thank you for your patronage and understanding.

Kindly send us a dm if you have any inquiries and we will be sure to get back to you.

— Blue BRT Bus, Lagos (@PrimeroTSL) April 10, 2019
Naija News cannot confirm the cause as at the time of filing this report.