Israel Election: Benjamin Netanyahu, Gantz Tied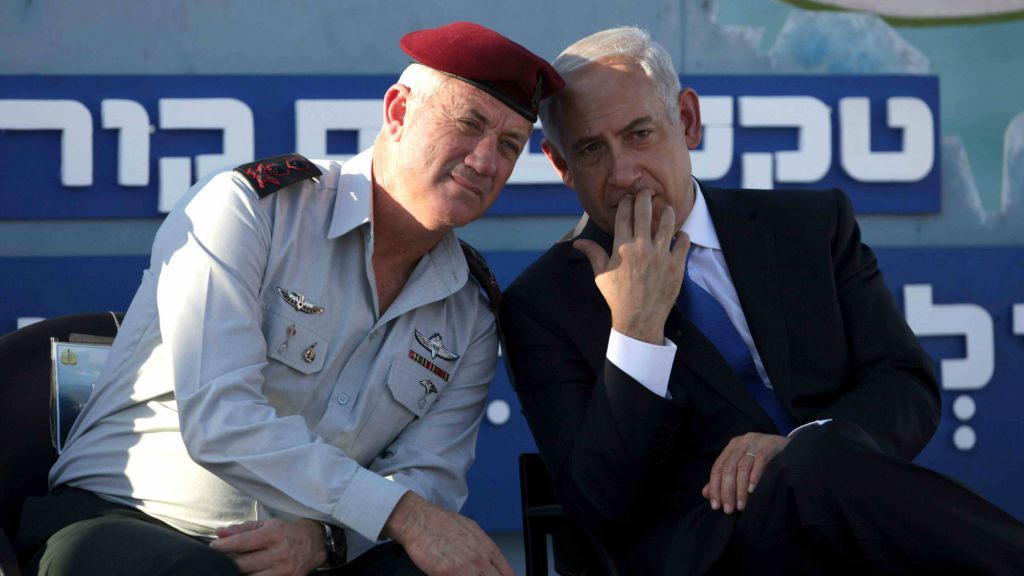 Benjamin Netanyahu's hopes of securing a record fifth term as Israeli Prime Minister are on hold for the moment, after early results showed a tight election race with his main rival.
CNN reports that Netanyahu's right-wing Likud party appear neck and neck with the centrist Blue and White party led by Benny Gantz, with more than 90% of votes counted.
Both sides are projected to win 35 seats each based on actual results, report Israel's Channel 12 and 13.
Netanyahu's Likud party has secured 26.28% of the vote so far, while Gantz's Blue and White has 25.97% — a difference of less than 13,000 votes, according to the results from the Central Elections Committee.
However, Netanyahu may have the advantage when it comes to putting together a coalition.
His bloc, made up of the right-wing and ultra-Orthodox parties, has 65 seats according to the latest results.
A centre-left bloc led by Gantz looks to have only 55 seats. To form a governing coalition, a candidate will need to put together 61 seats in the Israeli Knesset.
This picture could yet change if some of the smaller right-wing parties decide to support Gantz, a move observers say is unlikely.
With no clear winner having yet to emerge, both Netanyahu and Gantz claimed victory on Tuesday evening.
"The right-wing bloc led by the Likud won a clear victory. I thank the citizens of Israel for the trust. I will start forming a right-wing government with our natural partners as soon as tonight," Netanyahu said.
Meanwhile, Gantz said the election had one clear winner and that he, not Netanyahu, should be called on to form the next government.
"We won! The Israeli public has had their say!" Gantz said in a statement.
"These elections have a clear winner and a clear loser. Netanyahu promised 40 seats and lost. The President can see the picture and should call on the winner to form the next government. There is no other option!"
Officially, it's up to Israel's President to decide who is tasked with forming the next government.
He announces his decision after consulting with the heads of the political parties that have secured enough votes to enter the Knesset.