Anambra State House Of Assembly Bans Overspending On Burial Programmes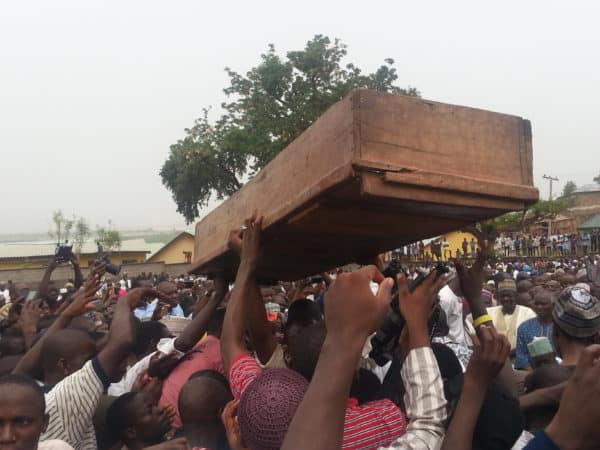 See New Burial Practice Harnessed In Anambra State.
Large expenses at burial and funeral expenses which is a normal practice in Anambra State has been stopped by the state House of Assembly.
This is as a Bill seeking to curtail burial and funeral expenses sponsored by the member representing Anaocha 11 constituency, Hon Charles Ezeani, was passed into law after due consideration by the House during today's plenary session.
The burial and funeral expenses had been on the rise in the state, which forced the Catholic Bishop of Awka, Most Rev Paulinus Ezeokafor to raise the alarm a few years ago.
The Cleric said if not curtailed, people in the state would go hungry after such burial ceremonies, while also advocated for a one-day burial instead of the current practice of three and four days.
The Bill provided that in the event of death, no person shall deposit any corpse in the mortuary or any place beyond two months from the date of the death.
The Bill equally places ban on destruction of property, gunshots, praise singing, blocking of roads and streets during burial ceremonies in the state as defaulters shall be punished according to the law.
The bill also made it clear that from the commencement of the law, no person shall subject any relation of the deceased person to a mourning period of more than one week from the date of the burial ceremony.
While explaining further, the sponsor of the bill, Charles Ezeani, maintained that the bill also made provision for a monitoring and implementation committee that would enforce the law as well as their responsibilities.
He described the bill as important and a great achievement by the 6th Anambra Assembly, adding that the bill had put to rest the high cost of burial and funeral activities in the state.
Speaker, Hon Rita Maduagwu also commended the lawmakers for passing the bill, noting that it would moderate burial expenses in the state.
Source: Naija News