Thirty Six- Reportedly Killed In Vigilante-Bandits Clash In Katsina State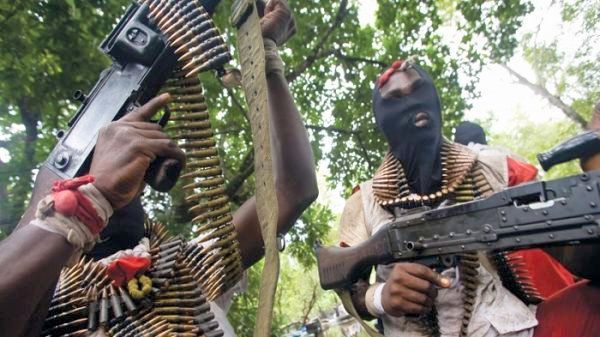 Police Confirms Fourteen Killed In Tsamiyar Jino Village Of Kankara Local Government
Many persons have been reportedly killed in a clash between vigilantes and bandits in Tsamiyar Jino village in Kankara Local Government Area of Katsina State.
While locals said 36 people were killed in the clash, the police said only 14 people died – seven bandits and seven members of the civilian JTF also known here as Yan Sakai (volunteers).
The clash, which took place Sunday, started when some vigilantes killed a suspected bandit identified as Baban Kusa at the village market.
"This prompted the bandits to storm the village and engage the CJTF in a fight during which many were killed," a source said.
According to the sources, 27 persons were killed at Unguwar Rabo, eight at Unguwar Sarkin Aiki and one at Centar Na Ade.
The village head of Tsamiyar Jino, Jaafaru Bello Jino, confirmed said he had received reports indicating that up to 36 people were feared killed.
He said the situation was disastrous, adding that corpses have littered at our farmlands.
"We are scared of going to retrieve the corpses for proper burial. We called the security personnel, but when they came and saw what was going on they just left without any information," he said.
However, the spokesman of the Katsina State Police Command, SP Gambo Isah, said the volunteers went into the forest to fight the bandits having refused to heed police advice " because of the bandits' calibre of weapons and knowledge of the terrain".
"The bandits have evacuated their seven casualties into the forest," he added.
Meanwhile, Naija News reports that the Inspector General Police, Mohammed Adamu on Sunday placed a ban on foreign miners in Zamfara State as a measure to curb bandits operation in the state.
Source: Naija News