National Assembly: Dogara Says Forced Leadership Will Fail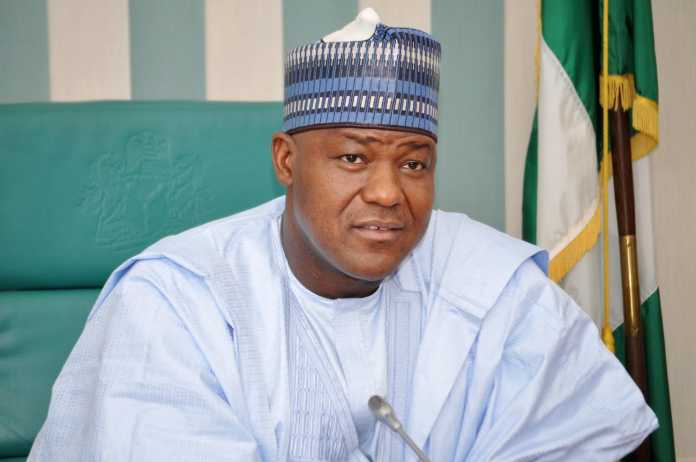 Speaker of House of Representatives, Yakubu Dogara, has said the leadership that is imposed on the ninth National Assembly will fail.
Speaking at the ongoing induction of Senators-elect and House of Representatives members-elect, the nation number four man noted that a situation where "leadership is forced and literally driven down the throat of elected members had never endured in the National Assembly."
He advised Senators-elect and House of Representatives members-elect to look out for those who have thrown themselves into the race to see who will aggregate their aspirations better.
Dogara noted that historically the leadership imposed on the National Assembly has never worked.
"Well, I guess that it is not a subject matter you may want just to offer a bit of advice on because we are all parliamentarians those that have been elected, we will be here for four years to serve the people. Leadership is always some thing that emerges from people," he said.
"Some of us that have been a bit old in the field, we know how that is done. My advice is that we stay calm to understand the people going in for these positions of leadership in the National Assembly.
"At the end of the day, we are praying that we have those leaders who will be able to sustain what we have done in the Eight Assembly or even surpass what we have done. We don't want leadership that will take us back.
"We have made a lot of mileage and we hope that we will be able to get the kind of leadership that will build on the achievements of this Assembly which is unparalleled in our legislative history.
"I will advise members to actually look out for those who have thrown themselves into the race to see who is it that will aggregate their aspirations better and then will be able to surpass the record of this Assembly."