Magnus Abe Speaks On Supreme Court Ruling On Rivers APC Primaries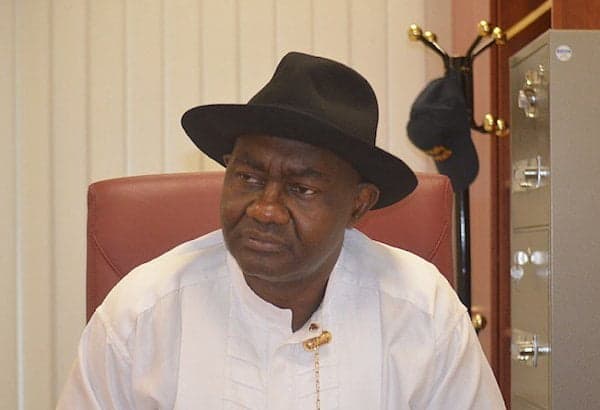 Senator Magnus Abe (APC-Rivers Southeast) has reacted to the ruling of Supreme Court, which struck out his appeals over the direct primary elections conducted by the All Progressives Congress (APC)  in Rivers state.
Abe and other candidates of the Rivers APC had asked the Supreme Court to make a pronouncement on the primaries for the nomination of party's candidates for the 2019 general election.
In a statement by his spokesperson, Parry Benson, Senator Abe stated that he has accepted the decision of the Supreme Court in good faith.
He expressed gratitude to the judiciary for offering the aggrieved members of the APC in Rivers State the platform to challenge the injustice and impunity by the leadership of the party in the state.
"We are grateful to the judiciary for the opportunity offered myself and other law-abiding members of the APC to challenge the injustice and fraud perpetrated by the leadership of the party in Rivers State," Magnus Abe said.
"We commend all those who fought for the course of justice through thick and thin, in the face of threats, intimidation, and inducement.
"Our joy knows no bounds because we made our case without arming youths, plotting violence or assassinating anyone's character.
"We were able to hold on to our quest for justice without spilling blood. We were attacked severally and our offices vandalised by violent and vengeful politicians within the APC, in the course of our peaceful agitation, yet we never responded with violence. I am grateful to you all."
The lawmaker also vowed to remain a committed member of the APC.
He also called on all genuine members of the party to remain resolute in their commitment to enthrone internal democracy in the APC and bring real change to Nigeria.