Judges Still United Despite Onnoghen's Resignation – Supreme Court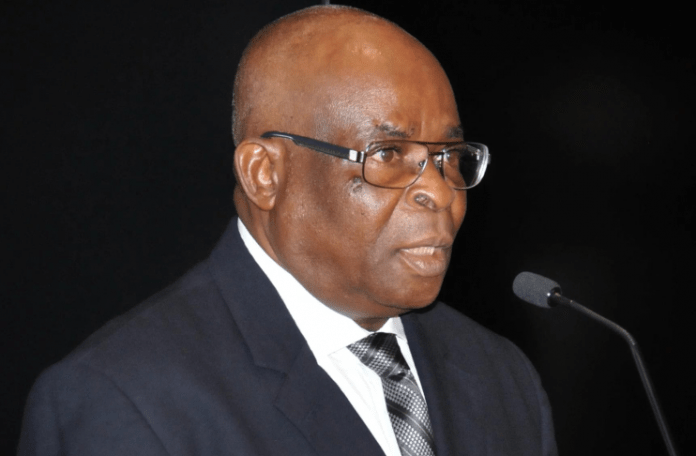 The Supreme Court has maintained that the resignation of suspended Chief Justice of Nigeria (CJN), Walter Onnoghen, has not caused any division among its judges and management of the court.
Onnoghen had resigned last week barely 24 hours after the National Judicial Council (NJC) asked President Muhammadu Buhari to retire him with full benefits.
In a statement on Monday, the Director, Press, and Information of the Supreme Court, Dr Festus Akande, debunked a report titled, 'Onnoghen's Exit Splits Supreme Court,' reported by a newspaper on Sunday.
The statement read in part, "Our attention has been drawn to a publication with the title, "Onnoghen's Exit Splits Supreme Court," on page four of Sunday Tribune of April 7, 2019.
"It is necessary to state categorically clear that the publication is false and misleading in its entirety.
"There is no iota of truth in the story, as every word in it only exists in the realm of rumour and mischief.
"The Supreme Court of Nigeria is one big, indivisible judicial family that is not in any way governed by religious, tribal or parochial influence or sentiments."
The Apex Court also insisted that judicial appointments were never based on religious or tribal affiliation, adding that Justices of the court and management of the court remained united.
"For the umpteenth time, let it be known to all and sundry that no judicial officer is appointed on account of religious or tribal affiliation, as such, the discharge of their Judicial obligations cannot be dictated by such extraneous considerations.
"As it has always been, the Supreme Court justices and the entire management are united, cohesive and indivisible in the quest to move the Court to an enviable height.
"Members of the public are always enjoined to crosscheck their facts from the Court, using the Freedom of Information window, to avoid rushing to the media to exhibit their ignorance," it said.
Source: Naija News