Demolition: We Now Sleep In The Cold -Homeless Widow And Child Cries To Ogun State Government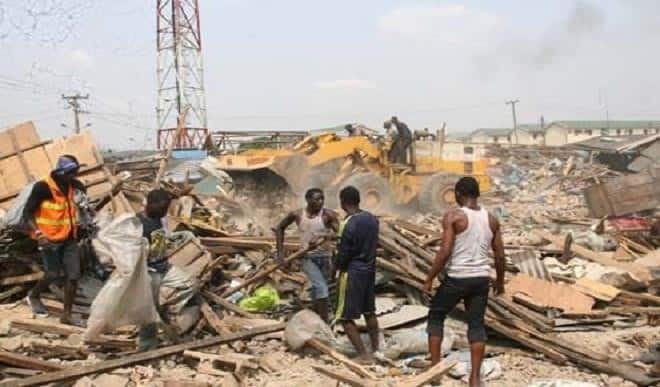 One widow, Mrs. Bukola Shitu, whose building was demolished alongside others at Magboro community in Ogun State, has begged the state government to come to her aid, lamenting that she and her children have been sleeping in the cold.
The widow's building, which served as a worship centre operated by her late husband, Mudashiru Shitu, was demolished by the state government on the ground that it was built on government land.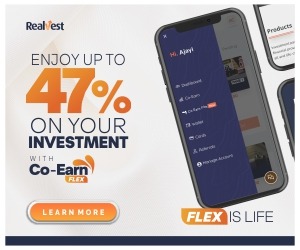 Naija News reports that the demolition is not unconnected with the recent collapse of a three-story building on 63 Massey Street in Ita-Faaji, which claimed about 20 lives including children
But the distraught widow described the claim as untrue, stating that her late husband had the necessary documents and also got approval from the necessary government agency before construction commenced 10 years ago.
Narrating how her family has been rendered homeless by the demolition, she said: " On March 22, 2019, while service was ongoing, officials of Ogun State Government came. The leader threatened to demolish the building on us if we didn't go out on time. We hurriedly rounded up the prayer session.
"Before the demolition was carried out, some officials of the Urban and Regional Planning from Warewa area had come to serve us notice. We were not afraid because we had all the necessary documents concerning the land.
"Before they commenced the demolition exercise, I approached one of the officials to know why they wanted to destroy our church and house. He said we built on government acquired land. I showed them our documents. We also charted the land from the Ministry of Land, where it was certified that it was not government acquired land.
"Since the demolition, my children and I have been sleeping in the cold. I don't know where to start. Everything my late husband laboured for has gone down the drain because of the unjust treatment."
Naija News understands that the Widow is not alone in this predicament as other affected landlords also claimed they had approval from a government agency to build in the community.
Some of them alleged that they were manhandled by security operatives that accompanied the officials, during the demolition process.
Source: Naija News