Nigerians Demand #JusticeForKolade Johnson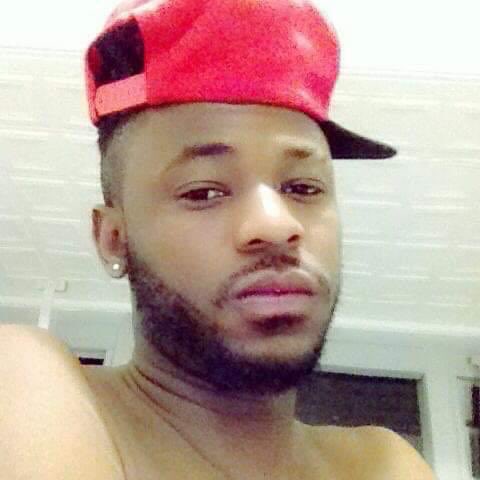 Nigerians have demanded justice for Kolade Johnson, a football fan, who was shot dead by policemen from the Anti-Cultism Unit (SARS) of Lagos State Command.
Naija News had reported earlier that Johnson's death occurred when an unmarked commercial bus visited Mangoro/Onipetesi community in Lagos, Nigeria's commercial city, on Sunday afternoon in search of youths dressed wildly and rocking dreadlocks.
In an attempt to disperse a crowd which had gathered during the raid, one of the police operatives shot dead Johnson, who was trying to leave the scene after watching English Premier League match between Liverpool and Tottenham.
Apparently displeased with the ugly incident, Nigerians took to the micro-blogging site, Twitter, on Monday, April 1 to demand justice of Kolade Johnson with #JusticeForKolade.
Naija News captured some of the reactions below…
Why internal? Why not make public scapegoats out of them so the others learn accountability. If they don't value our lives because they should, let them value it for fear of the consequences. #JusticeForKolade https://t.co/EMPTe4mI7Z

— Simi (@SympLySimi) April 1, 2019
We won't rely on this. We just obtained the consent the of Late Kolade's family to represent them and we will be filing first thing tomorrow. The case will be expedited. @AbdulMahmud01 & @citizen_gavel are on this and we always win. #EndImpunity #ReformPoliceNG #JusticeForKolade https://t.co/BNIjOm10F9

— SEGA L'éveilleur® (@segalink) April 1, 2019
And who said thee is no SARS brutality in the northern axis of this country ? See, the difference is there are few northerners on this app to tell their stories. Is like evil is winning #EndSARS #JusticeForKolade @segalink @YemieFASH @OgbeniDipo @Omojuwa pic.twitter.com/rs3VV2fLYs

— Mr Babe' (@joebabe1) April 1, 2019
What are the names and service numbers of the @PoliceNG officers claimed to have been arrested over shooting of Kolade? Its a lie as always until we know them so we can always track their return. #EndSARS #JusticeForKolade @segalink @Gidi_Traffic

— Victor Udoh #LekkiMassacre (@excelength) April 1, 2019
@AkinwunmiAmbode this innocent young man was killed by a bullet from rogue SARS officers. His name is Kolade. His blood is on our heads if you keep quiet and do nothing.
RIP BRO! SARS officers e ni je re omo l'oruko Jesu. pic.twitter.com/XfBJWFEFB5#justiceforkolade

— RUGGEDMAN (@RuggedyBaba) April 1, 2019
…one of the officers, got out of the vehicle again as they were about to leave and said, " I wan waste person" …and he did. 💔
Nigerians Please help us #EndSARS@segalink @BankyW @RuggedyBaba @BBCAfrica @PoliceNG #koladejohnson #JusticeForKolade pic.twitter.com/KJwxTyLrfz

— Stephañy #ENDSARS (@stefanygeorge) April 1, 2019
Thank you @segalink. May God continue to guide you.

We will be so happy to see that these criminals are brought to book.#JusticeForKolade https://t.co/mtwmmlAHZV

— Oludayo Sokunbi (Deewon) (@Oludeewon) April 1, 2019
We want pictures. We want names. We want to know how this unfolds every step of the way. We deserve to know. You're not going to pacify us by just tweeting in caps. #justiceforkolade #Justice4Kola #EndPolicebrutality #EndSARS https://t.co/Nri05e50PV

— Omalicha (@_ifxnanya) April 1, 2019
https://twitter.com/michaelgatesjr/status/1112803551284260864
https://twitter.com/iSlimfit/status/1112813480531386371
https://twitter.com/broun_sugae/status/1112773185542545408
I thought SARS had ended? This is so heartbreaking, police brutality must stop #EndSars #JusticeforKolade

— Toke Makinwa (@tokstarr) April 1, 2019
https://twitter.com/SamEba_/status/1112826547990396930