Why Gbajabiamila Cannot Lead The 9th National Assembly – PDP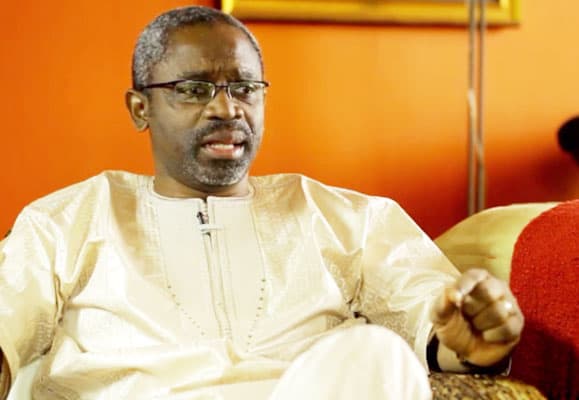 Jerry Alagboso Advises Gbajabiamila Against Running For Speakership
Amidst the conflicts that have taken over the fielding of candidates for the leadership of the ninth National Assembly, Hon Jerry Alagboso of the Peoples Democratic Party (PDP) has rejected, Femi Gbajabiamila, House Majority Leader's decision to run for House Speaker.
Naija News reports that Gbajabiamila had joined in the tussle for the House leadership on Sunday when he formally declared his intention.
However, his interest and decision to run for the office has not been well received by some of his colleagues.
Speaking in Abuja, Alagboso, representing Orlu/Oru East/Orsu federal Constituency at the Federal House said, Gbajabiamila cannot forcefully become their Speaker.
He had openly inferred that Gbajabiamila was arrogant in the manner he was seeking the support of others for his ambition, seeing that he was the favourite of his party for the office.
The lawmaker, who was speaking for his party, the PDP, his people in the South East and South South and himself, noted that the Speakership candidate of the APC, did not deem it fit to consult widely with the minority parties, especially the main opposition Peoples Democratic Party, believing that it was a done deal for him since he had the blessings of his party, the APC.
The legislator said that it was advisable for Gbajabiamila to ignore the arrogance exhibited by his party in this matter and dialogue, negotiate with the elders in parliament all lawmakers, and political parties, especially the PDP, as these are the only people capable of helping or scuttling his age-long dream of becoming a Speaker.
Alagoso told Gbajabiamila that he was taking the PDP for granted by casually calling its members on phone to seek their support without having to go down to the table to discuss with them.
In his words: "You have been calling on us on phone, but it is important that you meet with us. You cannot say because the man's manhood is small then you can take his wife", he warned, insisting that the PDP will still be very much relevant at all times in the affairs of the House of Representatives.