Pastor Kumuyi Practically Teaches Church How To Dress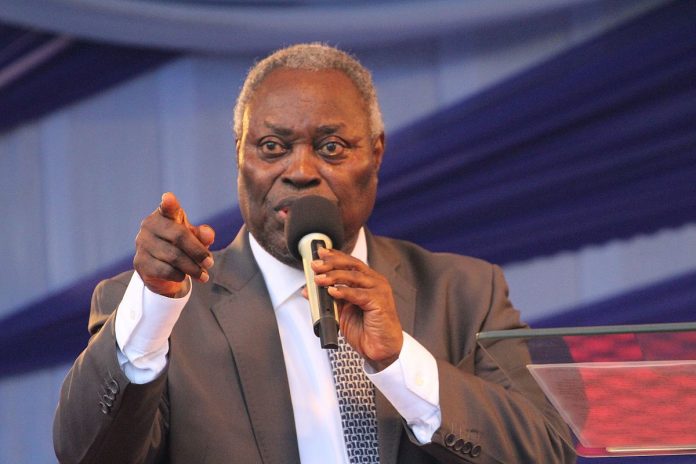 General Superintendent, Deeper Christian Life Ministry, Pastor William Kumuyi has taken out his time to teach his congregation on how to dress in such a way that would glorify God.
Naija News reports that the Pastor while speaking on Sunday, said women who put on men's wears are abomination unto God.
Kumuyi, made this known while preaching on the topic; "The Inner and Outward Beauty of Kingdom Citizens," at the Sunday worship service of the church in Gbagada area of Lagos, Southwest Nigeria.
The man of God quoted Deuteronomy 22:5 to back his assertion, which read; "The woman shall not wear that which pertaineth unto a man, neither shall a man put on a woman's garment: for all that do so are abomination unto the Lord thy God."
Kumuyi said everybody would frown if a preacher comes to the pulpit putting on a woman's wear as people would think he was abnormal, adding that the society seemed to appreciate women putting on men's wears than men putting on women's wears.
"Salvation in Christ clothes the inner man while the corrupted heart is defiled by pride. What you have on the inside is what you manifest outside. If the heart is proud, the primary purpose would be to dress to please the world. Christians must hate the garment spotted by the flesh," he said.