Gbajabiamila Names Abdulmumin Jibrin As DG Of His Speakership Campaign Organisation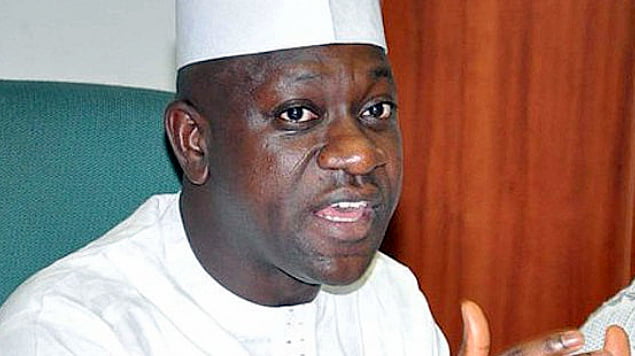 A member of the House of Representatives from Kano state and Chairman, House Committee on Transport, Abdulmumin Jibrin has said Femi Gbajabiamila remains the best-qualified candidate for the House Speaker in the incoming 9th Assembly.
Naija News understands that Jibrin stated this on Sunday during the formal declaration by Gbajabiamila for the House Speaker at Transcorp Hilton, Abuja.
He also called on all lawmakers to uphold democracy and bring back civility to the Nigerian legislature.
"The candidacy of Femi is not about him, it is about our democracy, bringing back civility, adopting what we always preach, and global best practice. Why is it that when it comes to Nigeria, we are good in preaching but very bad in practice." "I will not be making a mistake if I say Gbajabiamila stand out as the best candidate we can offer for that position; experience, brilliance, astuteness, organisation, relationship."
Last time you supported Dogara but the results were different when he got the power, and now it's Femi, who knows what Femi will turn into.. But I'm praying for a better representation now..

The said "Absolute power corrupts absolutely"

— Abdul (@Abdul77086799) March 30, 2019
Jibrin, who is the Director-General, Femi Gbajabiamila Speakership Campaign Organisation, urged all APC lawmakers to adhere to the position of the party.
"Some of us were guilty of what happened in 2011 and 2015, but for the fact that it happened then, does not mean we cannot correct it. It is the responsibility of all of us to see that we bring back this tradition to existence."
"We are not taking the situation for granted and we will not because we understand that within and without, there are other people interested. We will respect every other person, run a very clean campaign, not interested in throwing mud."
"We will continue to work hard, consult, reach out to everyone and we call on everybody, all members-elect, across party, that they should all come and join hands, we are giving them the guarantee that Gbajabiamila will be a speaker for every member of the House of Reps," he noted.
#GbajaDeclares ur constituency has suffered trucks and trailers parked on the road for years, what voice hv u raised? Keke empowerment and all dat? Will u champion d slashing of ur salaries? Let's talk.

— Uche_nweke (@UchayNweke) March 31, 2019
Source: Naija News