Euro Zone Bond Yields Highest Profits Since 2016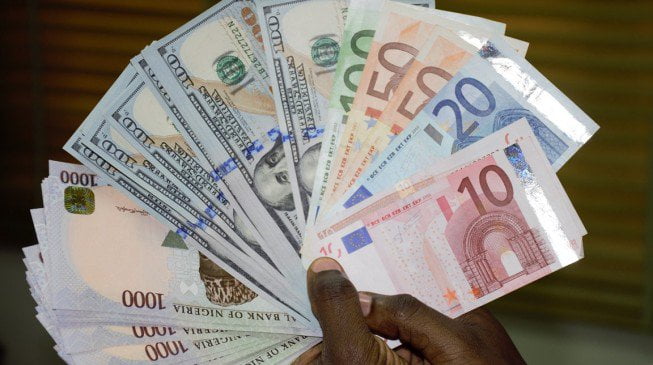 The pool of eurozone government bonds with negative yields jumped in March to its highest since 2016, Tradeweb data showed on Monday, in a sign that concerns over global growth are making investors more willing to pay to hold safe-haven debt.
Government bond yields across major developed markets plunged last month as weak manufacturing activity data and an unexpectedly dovish tone from central banks including the European Central Bank and U.S. Federal Reserve fanned fears about economic growth.
Of the roughly 7.67 trillion euros ($8.6 trillion) of euro area government bonds in the Tradeweb system, about 3.58 trillion euros, or almost 47 percent, yielded less than zero percent as of the end of March, Tradeweb data showe
Still, given the scale of the shift in how investors view the outlook for growth and inflation, bond yields remained well below levels they traded a month ago, while data from the bloc highlighted that euro zone growth conditions remain weak.
Euro zone headline and core inflation slowed in March, flash estimates showed.
Latest Chinese data and news that China would continue to suspend additional tariffs on U.S. vehicles and auto parts after April 1 brought some calm to world markets for now.
China's Caixin/Markit Manufacturing Purchasing Managers' Index (PMI) expanded at the strongest pace in eight months in March, rising to 50.8 from 49.9 in February, above the 50-mark dividing expansion from contraction and the highest level since July 2018.
"It's a new month, a new quarter, the Chinese PMI has definitely helped sentiment," said Neil MacKinnon, global macro strategist at VTB Capital.
Germany's benchmark 10-year bond yield was last up 2.5 basis points at minus 0.04 per cent, off 2-1/2 year lows at minus 0.09 per cent last week.
Other 10-year bond yields in the bloc rose around two-three bps on the day.
"The focus last week was on central bank guidance and this week it's on the data, which is showing signs of stabilisation," said Commerzbank rates strategist Rainer Guntermann. "For the week, we see Bund yields staying below zero percent but edging higher."
A final reading of manufacturing activity data in the euro area confirmed a weak outlook for the sector.
Source: Naija News