Why Obasanjo Visited Ibadan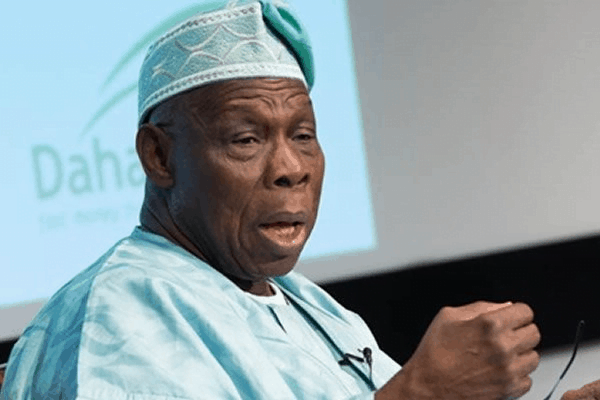 Former President of Nigeria, Olusegun Obasanjo was on Saturday sighted in Ibadan, the Oyo State capital for an important assignment.
Naija News reports that Obasanjo was spotted at the book presentation of Prof. Mark Nwagwu's latest book titles; "Time Came Upon Me," which he dedicated to the memory of his wife, Prof . Helen Nwagwu.
TThe former president while speaking on the work of art commended the literary prowess of Nwagwu in his latest work.
Obasanjo described the late Helen Nwagwu as his close confidant, adding that Nwagwu had often reminisced on the love and friendship that existed between the couple and which resulted in her husband immortalising her.
In his word, Obasanjo said; "The book launch is part of the celebration of life. Mark, I know you have not only lost your wife but you have lost a friend and a confidant.
"The consolation is that she is resting in the bosom of our Lord; may her gentle soul to continue to rest in peace," Obasanjo said.
This News platform understands that the book 'Time Came Upon Me' by Nwagwu has 94 poems.
Other works of the author include; Helen Not of Troy, Cat Man Dew and Helena Venus.
Before the death of Helen, Nwagwu and his wife (Helen) retired from the University of Ibadan.
This News platform understands that Obasanjo had on Saturday visited Ibadan solely for the aim of participating in the much-anticipated presentation of Nwagwu's latest book, dedicated to his late wife, Helen Nwagwu.