Rivers Election: Why Amaechi Is On His Own – Oshiomhole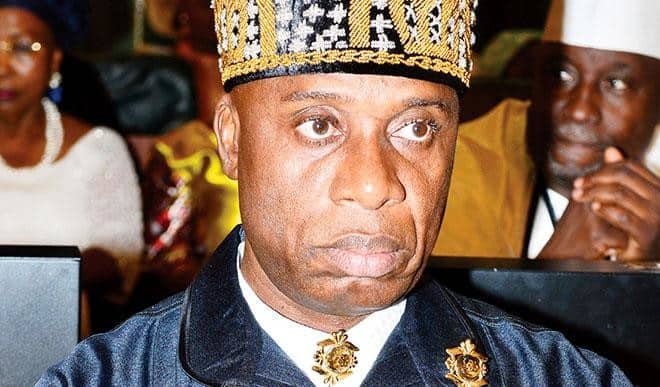 The National Chairman of the All Progressives Congress (APC), Adams Oshiomhole, has denied knowledge of the collaboration between Rotimi Amaechi and the African Action Congress (AAC) in Rivers State.
Speaking on Channels TV's Hard Copy, the former Edo State governor said neither him nor the APC's national working committee was aware of any of such alignment.
Naija News recalls that the APC did not field any candidate for the Rivers governorship election after the supreme court upheld the annulment of the party's primaries and congresses.
But Rotimi Amaechi, minister of transportation, had said the APC will back Awara Biokpomabo, governorship candidate of AAC during the March 9, elections in the state.
However, Oshiomhole denied such alignment and said it has never been discussed with him.
"I have never spoken at any forum that we have aligned with any party. There is only one party (I oversee) and that is APC, if there is going to be alignment, I will know," he said.
"I can't choose to be in the know. That has never been discussed with me or with any of the members of the national working committee."