Why Buhari Should Become The Life Chairman, BOT Of APC – Group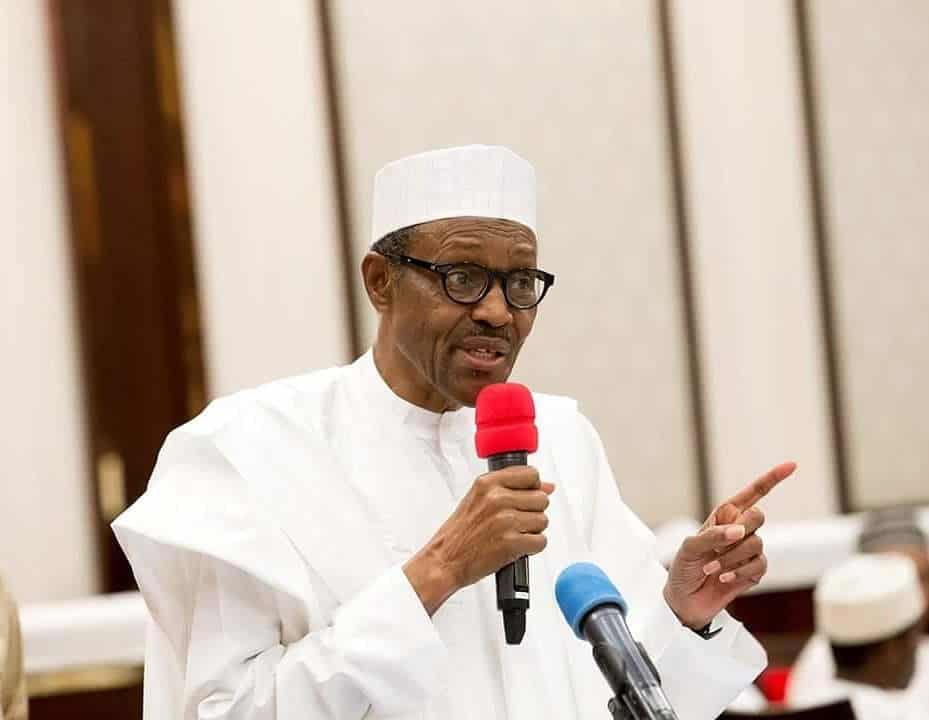 Group Says Buhari Has Become A Brand
The National Movement for Re-election of Buhari (NMFRB) has called for the investiture of President Muhammadu Buhari as the Life Chairman, Board of Trustees of the All Progressives Congress (APC).
The Director of Awareness and Sensitisation of the group, Prince Samuel Ojo, made the call, adding that the President's leadership qualities are worthy of emulation by other leaders across the world.
Ojo, who called for the cooperation of all stakeholders in ensuring President Buhari takes Nigeria to the next level, warned political leaders in the country against inflammatory and unguided utterances capable of heating the polity.
The group's director, who is a retired deputy commissioner of Police, while addressing newsmen in Abuja, also commended the National Coordinator of the movement, Dr. Orji Kalu, Asiwaju Bola Tinubu, Comrade Adams Oshiomole and other stakeholders of the APC for their tireless efforts in ensuring the election victory of President Buhari and Vice President, Yemi Osinbajo, in the February 23 presidential election.
He said: "I salute the courage of our national coordinator, Dr. Orji Kalu, who took it upon himself to galvanise support for the re-election bid of president Buhari, by visiting all the states in Nigeria before the general election.
"While the president was on medical vacation abroad, Kalu was mocked by the opposition for making claims that president Buhari, would be full of life upon his return to Nigeria.
"We are happy that today, Kalu has been vindicated; not only because the president is hale and hearty but has performed beyond expectations.
"For the sake of building a decent society, Nigerians must complement the efforts of the president in its determination to reposition the country.
"We must shun violence and political sentiments in the interest of national unity.
"The president has done extremely well since he assumed office in 2015.
"The goodwill of president Buhari is what the APC is enjoying. As suggested by the NMFRB national coordinator, Dr. Orji Kalu, the party should honour the president with the position of Life Chairman, Board of Trustees of the APC.
"The president is the brand behind the APC.
"After the expiration of president Buhari's tenure, the party will still leverage on his robust popularity across the country.
"Every Nigerian knows that president Buhari means well for the country."
Download NAIJA NEWS app: