Jealous Wife Sets House On Fire Over Pregnant Side-Chick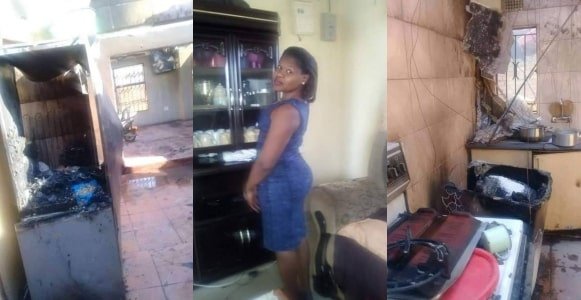 A middle-aged lady identified as Ireen Kalenga, 28 has burnt her family house occupied by her family.
Naija News understands that Ireen set her family house ablaze when her husband welcomed another wife into the house who was said to be pregnant for him.
While informing the police about the incident, the pregnant side chick, Tina Mofya, disclosed that Mr Kalenga ushered her into his home after his first wife allegedly refused to conceive for him.
She said that she was pregnant for Mr Kalenga and that was what led her to start living with her supposed lover.
Tina furthered that the first wife had moved her things out of the house late at night and set the house ablaze in the middle of the night while the whole occupants were far asleep.
She said they managed to escape the inferno and revealed that her first wife had since taken to her heels and currently on the run.