Adamawa Governorship Rerun: Live Updates Of Election Results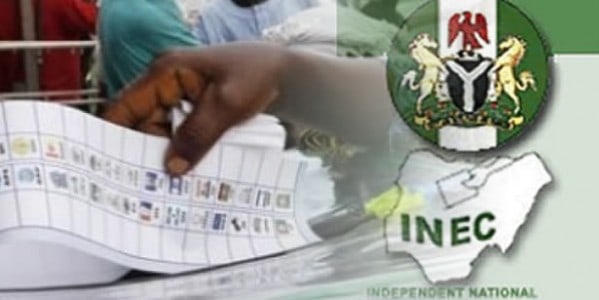 Adamawa Guber Election Results
Voting has ended in all the 44 Polling Units across 14 LGAs in Adamawa State where the Independent National Electoral Commission conducted supplementary polls on Thursday.
The exercise was generally peaceful although as reported by Naija News, the voter turn out was very low.
The rerun election is a straight battle between the Peoples Democratic Party candidate, Hammadu Fintiri, and the candidate of the All Progressives Congress, and incumbent governor of the state, Jubrilla Bindow.
Before today's supplementary elections, the PDP candidate had 367,471 votes while the candidate of the APC had 334,995 votes.
With voting over, sorting and counting has now begun across the various polling units.
Keep refreshing the page as figures on the election result start to trickle in.
However, kindly note only INEC is constitutionally empowered to declare official results.
---
---
PU 003 Modire Ward, Girei LGA
APC 93
PDP 278
PU 001, Hadiyo Unit, Lamurde LGA
APC 09
PDP 146
PU 001, Chikala Ward, Dangir Dutse,Guyuk LGA
APC 0
PDP 144
Ardo Maguwa/Kofan Ardo PU 001, Girei l Ward, Girei LG
APC 102
PDP 72
Kofar Ways I PU003, Modire Ward, Girei LG
APC 93
PDP 278
FWA Unit PU 005 Michika LGA
PDP 161
APC 3
PU 006, Jigalambu, Michika LG
PDP 248
APC 7
PU 003, Moda Dlaka, Michika LG
PDP 101
APC 166
PU 005, Kolbadi, Madagali LG
APC 0
PDP 131
Didango PU 003, Song LG
APC 116
PDP 268
Atiku Primary School, PU 001, Song LG
APC 203
PDP 209
PU 019, J.K.Umaru Song LG
APC 86
PDP 170
Pwagui PU 024, Mubi LG
PDP 204
APC 1
Mitiri PU 023, Mubi LG
PDP 266
APC 2
Ribawa PU 016 Mubi LG
PDP 261
APC 7
Kikan PU 003 Numan LG
APC 1
PDP 362
Opalo Unit PU 005 Lamurde LG
PDP 258
APC 11
Zabarma PU 009 Numan LG
APC 26
PDP 199
Gyemun PU 001 Numan LG
APC 2
PDP 202
Mitiri Primary School PU 023 Kofar Jauro, Muchalla Wardm Mubi North LG
APC 2
PDP 266
Ribawo PU Muchalla Ward Mubi North LG
APC 7
PDP 261
Mbulaya-Jilvu PU Muchalla Ward Mubi North LG
APC 1
PDP 204
Movura-Jilvu Muchalla Ward Mubi North LG
APC 1
PDP 169