Church Allegedly Burn Goods Of Hawkers Around Church Premises (Watch Video)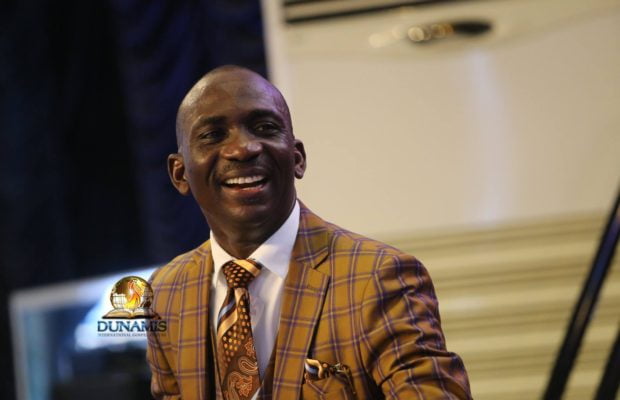 There was chaos this morning around the headquarters of the Dunamis Church Abuja as the petty trader who own kiosks where drinks and snacks are sold met their wares completely burnt to ashes.
Naija News learnt that the head pastor, Paul Enenche had told the church security to inform the traders to leave the front of the premises saying that their stalls are an embarrassment to the magnificent edifice.
The traders who had pleaded with the security to let them sell their wares as they had customers who are members of the church stating that this is the only way for them to make money and feed their families, the church has thousands in its membership and the petty traders made huge sales. They thought in their hearts that the church will have mercy on them and let them continue their business.
Dunamis Church allegedly burn goods of hawkers around church premises pic.twitter.com/AS9JyykyzK

— Uncle Suru (@unclexofficial) March 27, 2019
According to the protesting traders, they were warned a day before that their goods would be burnt if they did not move.
"They told us yesterday say them go burn am," one trader said.
"This is wickedness in the highest order," another said.
As they revolted, security forces stood around and tried to prevent them from getting into the church to register their displeasure.
The petty traders arrived at their kiosks this morning only to realize that it had been deliberately burnt, the kiosks didn't have electricity connected to them so they concluded that the fire was lit on their kiosks to send them away from trading near the church.
Reacting to the report, outspoken OAP, Daddy Freeze questioned if Paul Enenche is really a Christian. He wrote;