Atiku Wins First Major Victory Over Buhari At Presidential Election Tribunal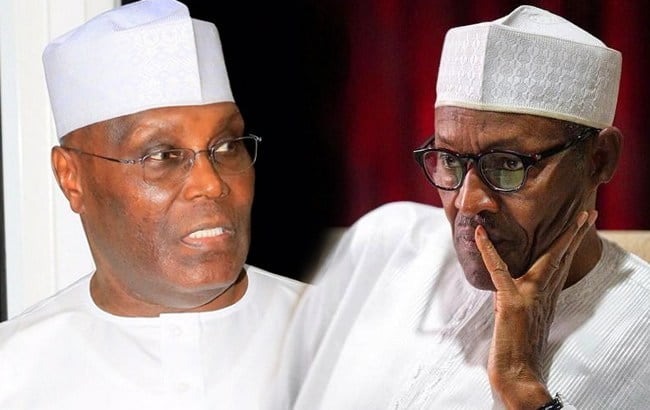 Tribunal Okays That Buhari Be Served Through Substituted Means
The Presidential Election Tribunal has granted the request by the People's Democratic Party (PDP) and its candidate in the 2019 presidential election, Atiku Abubakar to serve their petition challenging the result of the February 23 presidential election on President Muhammadu Buhari through his party, All Progressives Congress (APC).
The three-man tribunal on Wednesday, after to listening Chris Uche (SAN) who moved the ex-parte filed by the petitioners, granted them permission to serve through substituted means.
PDP and Atiku, who are challenging Buhari's victory at the election, applied for leave to effect service of the petition on the President on the grounds that they were having difficulty serving him personally.
Justice Abdul Aboki, who led the panel, ordered that Buhari, who is the second respondent to the petition, be served through any senior official or an officer of the APC at the party's secretariat in Abuja.
Justice Aboki, in his lead ruling, said "it is in the interest of justice" to grant the prayers in the petitioners' motion.
The INEC, Buhari and the APC are the first to the third respondents respectively in the suit filed by the petitioners on March 18, 2019, to challenge the Independent National Electoral Commission's declaration of Buhari and his party, the APC, as the winner of the election.