CBN Reduces MPR To 13.5% For The First Time In Two Years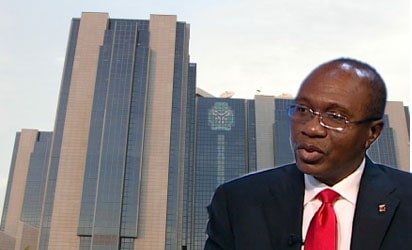 The monetary policy committee of the Central Bank of Nigeria (CBN) has reduced the monetary policy rate by 50 basis points.  This means that the MPR, which is put at 14%, was eased to 13.5%.
Announcing the decision of the committee earlier today at the apex bank's headquarters, Godwin Emefiele, the CBN governor, said there is a need to signal a new direction which would be "pro-growth".
He said the reduction would manage sentiments in the capital flows market.
Naija News understands that the committee, which holds a meeting once in three months, first set the benchmark interest rate at 14% in July 2016 to combat inflation and improve investor attitudes towards bringing in new capital.
MPC reduce MPR to 13.5% in its March policy meeting.#MPCmeeting #CBNmpc #CBN#MoneylinewithNancy

— Christiana Amodu (@christy_Amodu) March 26, 2019
The country was in a recession at that time.
Why does MPR matter?
Simply put, the monetary policy rate is the baseline interest rate in an economy.
Every other interest rate used within an economy is built on the MPR.
At its January meeting, the committee had said that the chances of loosening were remote although it said tightening would "result in the loss of the gains so far achieved".
"It will also worsen the position of non-performing loans of the banks. The Committee also felt that tightening would dampen investments and hamper improvements in output growth, given the already fragile growth performance so far achieved."
Surprise: #Nigeria's central bank cuts its main interest rate by 50bps to 13.5%. All analysts surveyed by Bloomberg expected it to hold. This is the first rate cut since November 2015. #Emefiele

— Paul Wallace (@PaulWallace123) March 26, 2019
At that time, the committee had said it wanted to watch the macroeconomic performance after the general election.
Since President Muhammadu Buhari won his re-election bid, experts were of the opinion that investors could be sure of continuity in economic policies.
What do experts think?
Analysts at FSDH Research recommended that the recent improvement recorded in the inflation, exchange and interest rates does not justify a reduction in MPR.
"The temporary stability in key indicators from January 2019 till 21 March 2019 may support an argument for monetary policy easing (reduction in interest rate and other measures that can push more money into the financial system)"Adding to the debate supporting the easing of monetary policy is the fact that the general election is now behind us, so the negative impact of electioneering spending on price stability and associated uncertainties surrounding the election may be over. However, FSDH Research believes the short-term outlook of the Nigerian economy justies a hold decision on policy rates at the current levels."