NAFDAC Releases New Regulations On Marketing Of Breast Milk Substitute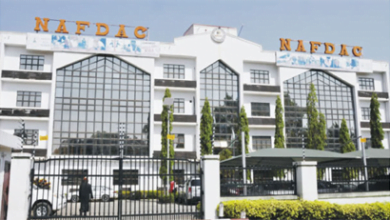 A new regulation on marketing Code of breast milk substitute has been set in Nigeria by the National Agency for Food and Drug Administration and Control (NAFDAC).
Naija News reports that Rahila Maishanu, the Kaduna State chapter of the agency Breast milk substitute Desk Officer, made this known during a sensitisation workshop for general and private medical practitioners from four local government areas in Kaduna State.
The substitute Desk Officer said that the Regulation Code had a new set of monitoring tools to ensure compliance by violators.
Maishanu stressed that violators of the Code would be fined from between N150, 000 to N2 million depending on the offence while seizure and legal proceedings could be carried out too.
"The regulation would target manufacturers of baby formulas, advertisers, sellers and health workers," she said.
She called on health workers not to promote breast milk substitute of any kind in their facilities aimed at addressing issues of infant and children malnutrition.
"They should, on no account, display breast milk substitute in their hospitals but must always encourage and tell mothers that breast milk is best for their children."