Latest Governorship Election Update: APC Wins 15, PDP 11 And 3 States Still Outstanding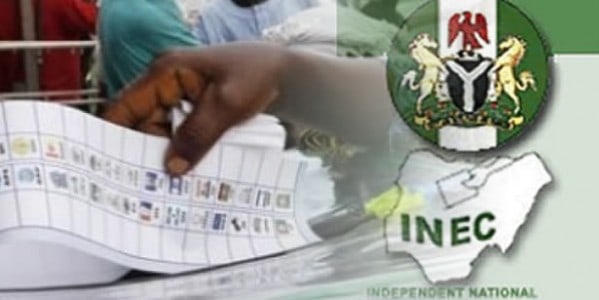 APC, PDP Wrap Up Governorship Seats
The 2019 governorship elections held in 29 of the 36 states of Nigeria and so far, official results for 26 states are now fully declared following the supplementary poll on Saturday.
Of the results so far declared by the Independent National Electoral Commission, the two dominant political parties in the country have made a clean sweep of the governorship elections.
A breakdown of the results show that the All Progressives Congress has won 15 states, the Peoples Democratic Party has won 11 while the result of 3 states are still outstanding as at press time.
Naija News reports elections did not hold in Kogi, Edo, Ekiti, Bayelsa, Ondo and Anambra this year.
Adamawa, Bauchi and Rivers are the remaining states where final results are still been expected.
The PDP is leading in Adamawa from the March 9 results, but a supplementary election that was scheduled to conclude elections in the state delayed by a court ruling.
In Bauchi, PDP's Bala Mohammed, is leading against Governor Mohammed Abubakar of the APC, as results from Saturday's supplementary poll showed.
The results from Bauchi are being held due to a court order that prohibited further collation of results from Tafawa Balewa Local Government Area.
Although INEC has not collated results from Rivers State, the state widely remains a PDP stronghold and the inability of the APC to field candidates in the election due to a court ruling might just have made Gov Nyesome Wike's second term victory a matter of when not if.
This is how APC and PDP currently stand across the 29 states:
| | | |
| --- | --- | --- |
| S/N | STATE | WINNER/STATUS |
| 1 | Abia | PDP |
| 2 | Akwa Ibom | PDP |
| 3 | Benue | PDP |
| 4 | Borno | APC |
| 5 | Cross River | PDP |
| 6 | Delta | PDP |
| 7 | Ebonyi | PDP |
| 8 | Enugu | PDP |
| 9 | Gombe | APC |
| 10 | Imo | APC |
| 11 | Jigawa | APC |
| 12 | Kaduna | APC |
| 13 | Kano | APC |
| 14 | Katsina | APC |
| 15 | Kebbi | APC |
| 16 | Kwara | APC |
| 17 | Lagos | APC |
| 18 | Nasarawa | APC |
| 19 | Niger | APC |
| 20 | Ogun | APC |
| 21 | Oyo | APC |
| 22 | Plateau | APC |
| 23 | Sokoto | PDP |
| 24 | Taraba | PDP |
| 25 | Yobe | APC |
| 26 | Zamfara | APC |
| 27 | Adamawa | Inconclusive |
| 28 | Rivers | Inconclusive |
| 29 | Bauchi | Inconclusive |