Alleged Chicken Thief Stripped Naked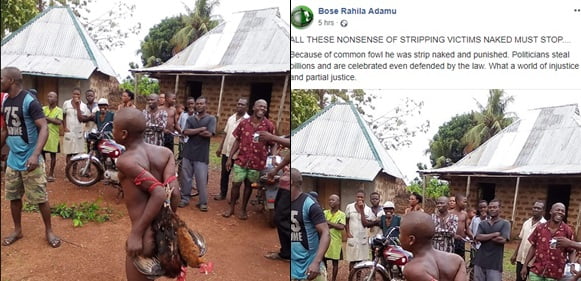 A middle-aged man has been stripped, bound and paraded after he was allegedly caught stealing a live chicken.
In a post that had since been making the rounds across all social media platforms, the boy was stripped, bound, and paraded naked after he was caught by residents of the community he had come to  steal from.
In photos shared online, the naked boy can be seen with his hands tied behind his back and the chickens hanging from his bound hands.
Villagers who came out to watch him being paraded for theft can be seen laughing at the boy's distress.