Aisha Buhari Reveals Those She Wants To See In President Buhari's Cabinet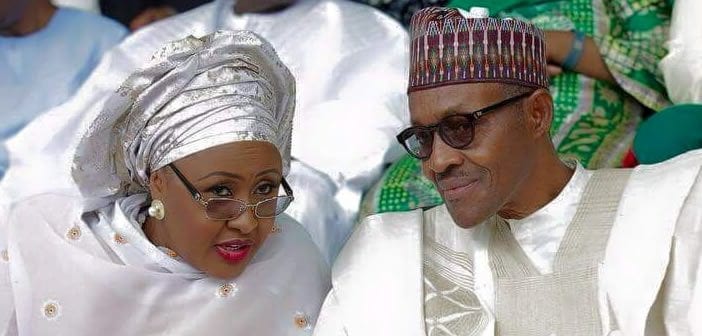 Aisha Sets Women Agenda For The President
Mrs. Aisha Buhari, the wife of the President, has expressed her desire to see at least a 41.6 percent female representation in her husband's cabinet.
Mrs Buhari said this while speaking at the unveiling event for the Tony Elumelu Foundation (TEF) entrepreneurs for 2019.
Naija News recalls the first lady while speaking earlier in March at a dinner to celebrate her husband's election victory also made a case that only card carrying members of the All Progressives Congress should be appointed into the cabinet as recommended by the party's constitution.
She commended the drive of the foundation to ensure more female participation and expressed her desire to see such replicated in Nigeria's political terrain.
"The strategy vision behind the engagement of the office of the wife of the president is to contribute to the acceleration of efforts to end preventable maternal, newborn and child death through advocacy and strengthening of accountability mechanism in order to maintain the peace and development of Nigeria," Aisha Buhari said.
"The steady advancement of women in contributing to the country's social-economic development and their progressive prominence in the national scheme of affairs have in a large extent impacted on the federal government and the government has responded positively in many ways.
"In a bid to continue to advocate for the well-being of women, children and adolescent in Nigeria."
She noted the steady increase in the participation of women in the Tony Elumelu Foundation and urged them to also come out more and participate in active politics.
"The Future Assured Programme of the Aisha Buhari Foundation, share the same vision with the Tony Elumelu Foundation to emphasise true intervention in health, education and economic development," she added.
"It is worthy to note that there has been a progressive increase in female participation in the Tony Elumelu Entrepreneurship Programme over the years, with a 41.6 percent female representation in 2019. I wish the cabinet will have the same percentage.
"Women have continued to prove their strength and competence in our society in all spheres, even in male-dominated — not in politics."
Aisha said she "will like to take this opportunity to encourage Nigerian women, especially from the north to apply for the Tony Elumelu Entrepreneurship Programme".