What Governor El-Rufai Said After Visiting Buhari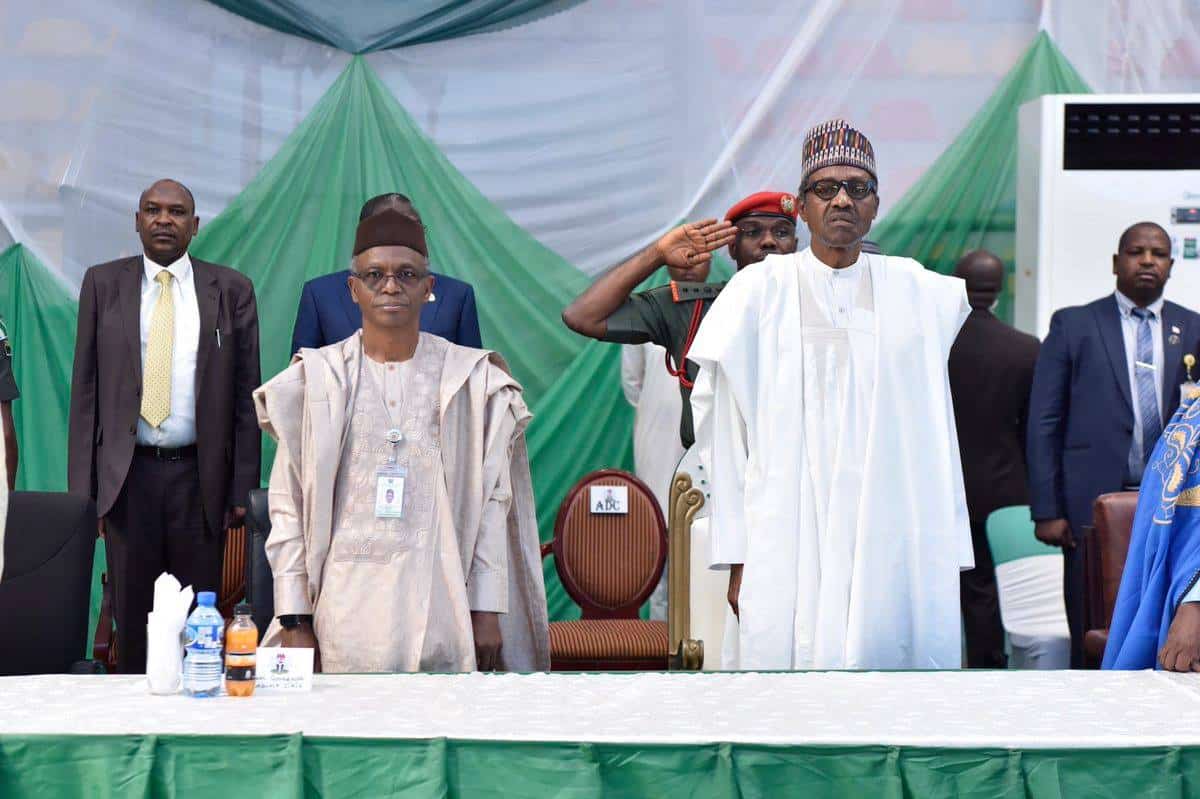 Governor Nasir El-Rufai of Kaduna State has dismissed rumours of his death after alleged involvement in an auto accident.
The governor dismissed the rumours while speaking to State House correspondents after a closed-door meeting with President Muhammadu Buhari at the Presidential Villa.
"I came to see Mr. President after my re-election as governor because immediately after the election I took a break. I came back to report to him that I was not involved in an accident; I am alive, I am not in a coma," he said.
"(I)  also discuss other issues related to my state."
Speaking further on the news that he was involved in an accident, El-Rufai stated, "My advice to everyone in Nigeria is to avoid forwarding stories that have not been verified.
"Social media provide platforms for disseminating information but they are also platforms for dissemination of lies and hatred.
"We should be very careful that we don't use these platforms to advance the cause of the enemies of this country.
"I was never involved in an accident, I was not near an accident. In fact, at a time I was supposed to be involved in an accident, I was in an aircraft going to another country.
"But, somebody sat and concocted this story and we are trying to trace who started it. Criminal proceedings can be initiated against the person."