AIT Owner, Dokpesi Detained For An Hour – FG's Watch list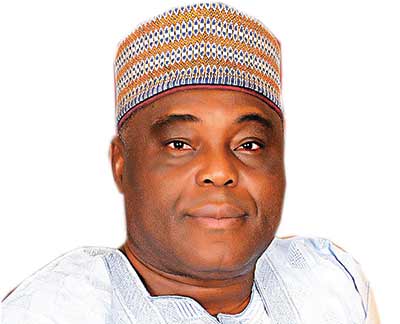 Raymond Dokpesi, owner of DAAR Communications and African Independent Television (AIT),  was today arrested at Nnamdi Azikiwe Airport, Abuja.
It was learned that the Business man was arrested around 4pm when he returned to the country after seeking medical treatment in Dubai.
AIT confirming the arrest, noted that there was no reason given for it. The station later quoted an official of the Nigerian Immigration Service as saying that there was an order from above for Dokpesi to be arrested since he is on the security watch-list of the federal government.
He was however later released after he was detained for an hour, the news medium confirmed.
Naija News understands that Dokpesi is standing trial for allegedly receiving N2.1 billion from the office of the national security adviser (NSA) for the media campaign of the PDP in the buildup to the 2015 elections.
He has however dismissed the allegations of abuse of security funds under the last government, accusing the current administration of witch-hunting members of the Peoples Democratic Party (PDP).
"Having said so, I must assure you that there is nothing like the much flaunted $2.1 billion dollars arms deal, it does not exist. It's a figment of the imagination of the current administration in an attempt to disseminate, misinform, destroy the very root of the PDP and you must stand, each and every one of you must stand for the Peoples Democratic Party," Dokpesi had said at a programme in Abuja.
But his name featured on a list of alleged looters released by Lai Mohammed, minister of information.
See AIT's post on Twitter
Chief @RaymondADokpesi was detained on his return from a medical treatment /operation at the American Hospital Dubai, by a security operative who said he had orders from above.

— AIT (@AIT_Online) March 22, 2019
UPDATE: Media magnate, Raymond Dokpesi, has been released after over an hour of detention at the Nnamdi Azikwe International Airport, Abuja, on Friday afternoon.

— AIT (@AIT_Online) March 22, 2019
Source: Naija News