Senate Passes 2019 Budget For Second Reading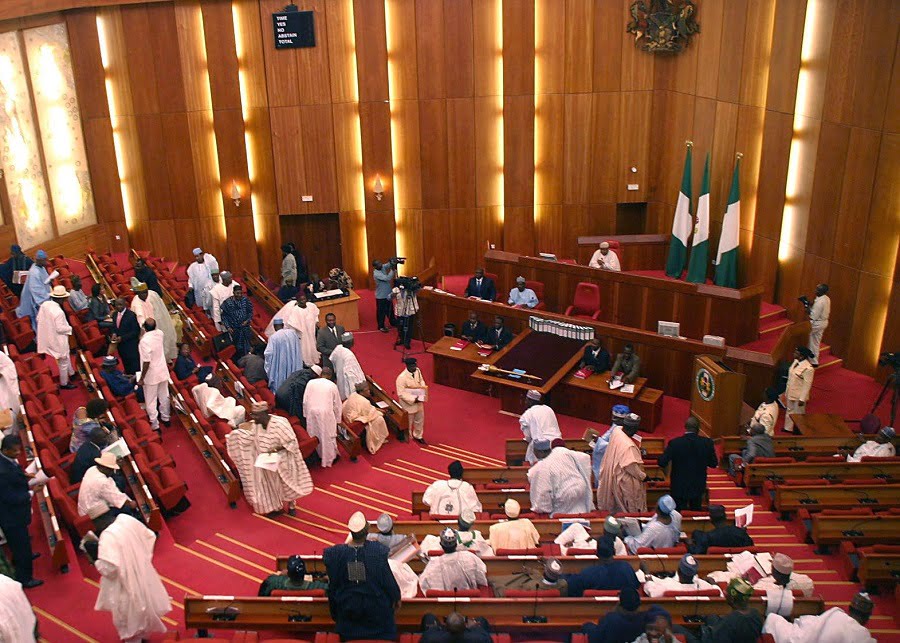 The Nigerian Senate on Tuesday passed the 2019 appropriation bill of N8.82 trillion for second reading.
The budget totaling, N8,826,636,578,915 has a recurrent expenditure of N4 trillion while N2 trillion goes for capital expenditure with N2.2 trillion and N492 billion for debt servicing and statutory transfers respectively.
Reacting to the details of the budget, Senator Enyinnaya Abaribe said,  "With a total debt service of 25.7% and capital budget at 23%, it means we are paying more debt. This is a budget of impossibilities. Out of every 1 Naira, 68kobo is paid out. The Federal Government needs to go back to the drawing board."
Reacting to the budget, Senator Ben Murray-Bruce said, "The budget is not different from what we have been presented in the last four years. Recurrent expenditure of 4 trillion is too high. There are government agencies set up that have no value. These agencies must be scrapped."
Senator Sabo Mohammed from Jigawa State called for concentration on two areas of the economy; agriculture and industries. He said, "In developed countries, economies are powered by loans. We are one of the least indebted economies in the world. My suggestions are centered on two areas; these are agriculture and industries. There is a need to look at agricultural practices especially in the private sector.
Speaking at the end of deliberations, Senate President Bukola Saraki said, "As stated by all, there is still a lot of work that needs to be done concerning the issue of the actual capital expenditure. "There is a need for us to continue to plug the leakages and independent revenue. The most important issue now is for us to see how we can complete the process."
The budget has been referred to the Committee on Appropriation and they are expected to report back to the Senate in two weeks.