Policeman Embraces Vigilante Member Who Rescued Him From Kidnappers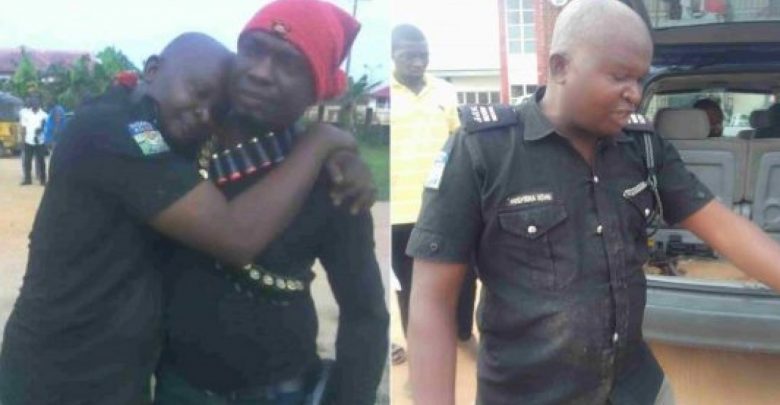 A Police officer was on Tuesday caught in a heart-melting embrace with a local vigilante in Rivers state.
Naija News reports that the Police officer whose heart was heavy with tear embraced the member of the OSPAC vigilante group when the members of the local vigilante group rescued him from the claws of the kidnappers in the area.
The police officer was said to have been rescued alongside other victims who were kidnapped by the gunmen in the Ogba Egbema Ndoni Local government area of Rivers state.
The kidnapped victims were rescued when the vigilante group engaged the kidnappers in a gun battle.
Naija News understands that the vigilante group rescued the police officer with other victims.
OSPAC is one of the top vigilante groups in Rivers state.