INEC Commissioner, Festus Okoye Speaks On Alleged Relationship With Dogara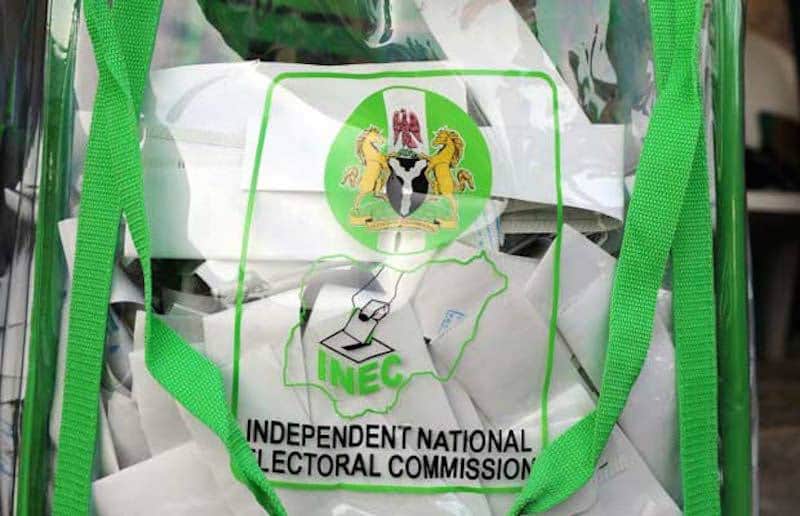 Festus Okoye Replies APC's Insiunation That Dogara Is His Client
The National Commissioner of the Independent National Electoral Commission, Festus Okoye, has declaimed allegations by the All Progressives Congress that the Speaker of the House of Representatives, Yakubu Dogara was his client.
He was reacting to insinuations by the APC rejecting the submissions of the Investigation Committee chaired by him on the controversial results of Tafawa Balewa Local Government Area of Bauchi State, which led to the declaration of the governorship election as inconclusive.
Naija News recalls that the INEC has said it will continue the collation exercise of the said area in Bauchi State today.
While insisting that Dogara was not and is not his client and had never briefed him on any issue, Okoye said he had "never written a single letter" or filed any document on behalf of the Speaker.
"I am a Barrister and Solicitor of the Supreme Court of Nigeria and I graduated from the University of Jos in 1984. I was called to the Nigerian Bar in 1985. The Hon. Speaker of the House Representatives graduated from UNIJOS in 1992 and was called to the Nigerian Bar in 1993. I had left UNIJOS before the Speaker entered the University.
"Secondly, I am 34 years post-call as a lawyer and have been in private legal practice for 34 years. I am a constitutional lawyer and civil society activist. I have never written a single letter on his behalf or filed any document on his behalf. I have seen the Speaker only once in person in a workshop and it was from a distance", he stated.
Okoye who is also chairman (Information and Voter Education Committee) of INEC, made the clarification in an interview with The PUNCH.
He warned political parties "to be circumspect in making allegations that are in the realm of fantasy."
Okoye said, "Those that are making wild allegations do not know anything about me. It is important to stick to the issues and remain within the confines of available facts. The Report of the Investigation Committee has been presented to the commission and the commission has accepted aspects of the report for implementation.
"The commission sent us on a mission, and we carried out the assignment to the best of our ability. The issues in Tafawa Balewa Local Government are purely documentary and are already in the public domain. The APC delegation to the stakeholders meeting was led by the Deputy Chairman of the party in the person of Muhammad A. Hassan, the State Legal Adviser and eight other members of the party. The agents of APC, PDP, PRP and NNPP signed the Polling Unit Results as well as the Registration Area Results.
"Collation of results for seven Registration Areas for governorship had taken place before the disruption of the process. Our mission was to ascertain the availability of the original and/or duplicate result sheets for the election and set in motion the process for the completion of collation of the process.
"Political parties should be circumspect in making allegations that are in the realm of fantasy. Parties should not make allegations that have no basis in fact and reality. It is important to stick to the issues and refrain from grandstanding."
Source: Naija News