Finally, Obasanjo Breaks Silence On Buhari's Victory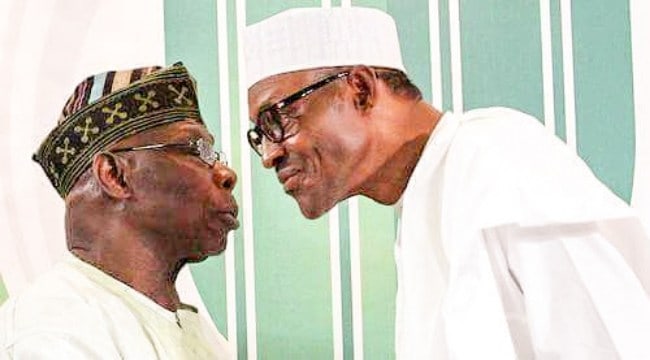 Former president Olusegun Obasanjo has broken silence on the outcome of the just-concluded presidential election won by President Muhammadu Buhari.
Obasanjo said he refused to speak on the presidential election because the matter was already before court.
The former president said this on Tuesday in Abuja at the public presentation of a book entitled, 'Election in Nigeria: The Long Road To Democracy', written by Abdullahi Shehu.
According to him, "It would amount to sub judice if I speak on Presidential election result since the matter is already before the court"
"I will not dabble into the details of what I call current aspect of Professor Shehu's book because since the emphasis was on the national elections, particularly the presidential election, and the presidential election is now taken to court.
"I think talking about it would become sub judice because it has been taken to court," Obasanjo added.
Also in attendance at the event were former Head of State Yakubu Gowon and human rights lawyer Femi Falana.