What Is Happening To Offa Robbery, Boko Haram Suspects, Others In Nigerian Police Custody?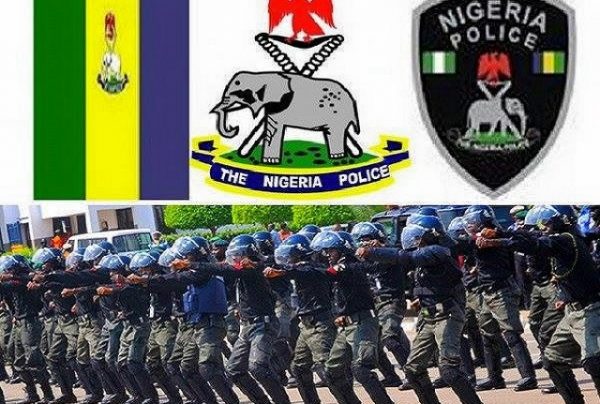 Police Urged To Speed Up Investigations
Recent Investigation has shown that the Nigerian police has arrested and paraded nearly 1,500 suspects over various allegations of crimes across the country in the last 25 months.
However, it was learned that many of those that have been paraded have not been arraigned in court
According to Daily Trust's investigation, it compiled 52 documented cases, from February 2, 2017, to March 13, 2019, of the force headquarters parading suspects in different parts of the country involving 1,347 persons.
The compilation was done through analysis of official press releases issued by spokespersons of the Nigerian Police Force throughout the period under review
It has become a tradition among Nigerian law enforcement agencies to parade suspects apprehended in connection to the crime. This measure has gained more popularity as a way of assuring the public that the agencies are doing their statutory duty and gaining more media mileage for them.
The parade of the suspects without arraignment also questions the compliance of prosecuting agencies' constitutional provision of arraigning suspect within 48 hours of arrest and the delay in administration of justice especially as it affects the ordinary Nigerian.
The suspects were arrested for crimes ranging from kidnapping for ransom, robbery, ritual killings, terrorism, murder of law enforcement agents, rape, to car snatching, cattle rustling and banditry.
Other crimes are illegal arms possession, impersonation, fraud, manufacturing fake drugs, pipelines vandalism, cultism, illegal oil bunkering, inciting sectarian crisis, forgery, criminal conspiracy, gun running, advance fee fraud, among others.
The report so far revealed that 20 suspects arrested and paraded over the robbery of banks in Offa, Kwara state on April 5, 2018, were arraigned in court. The robbers killed at least nine police officers and 24 others during the attacks on banks. The suspects were arraigned at the Kwara State High Court sitting in Ilorin.
Another case was the 19 persons suspected to have played direct or indirect roles in the killing of retired General Idris Mohammed Alkali. They were arraigned before Plateau State High Court Jos on two count charges of criminal conspiracy and culpable homicide.
The suspects were said to have conspired to attack and killed late General Alkali on the 3rd of September while traveling from Abuja en route Jos to Bauchi.
One of the celebrated arrests was that of an alleged Boko Haram kingpin, Umar Abdulmalik and seven other members of his gang on December 21, 2018.
The police said the gang was responsible for the Nyanya and Kuje bombings of 2015, the killings of seven police officers in Galadimawa roundabout, Abuja on July 2, 2018. The suspects were also accused of the killings of two other police officers around Abaji in June 2018 and one another police officer in Lugbe, Abuja on November 4, 2018.
Abdulmalik and his gang, according to the police, were also responsible for the attack and jailbreak at Medium Security Prison, Minna, Niger State, on June 3, 2018, where 219 prisoners escaped.
Attempts to obtain comments for this story from the spokesperson of the force headquarters in Abuja up to press time was not successful.
However, a senior officer, who wants to remain anonymous because he was not authorised to speak, said police investigations sometimes take years to conclude.
"Because of the nature of some cases, investigations can take a long time. Sometimes new information come to light after suspects have been paraded, which will require further investigations. All this is necessary because we don't want to rush into arraigning suspects in court without a diligent investigation," he said.
Police Must Be Accountable To Nigerians, Says Executive Director Of CURE-Nigeria
In a separate investigation, the Executive Director of Citizens United for the Rehabilitation of Errants (CURE-Nigeria), justice reform and human rights organization, Sylvester Uhaa, said police authorities must be accountable to Nigerians.
He spoke yesterday on how the police have kept mute on suspects arrested, wondering "how many people are in police detention"
We have asked the police several times but nobody gets us the numbers. We just asked for the numbers. Not the details of the suspects' alleged crimes." he said.
Mr Uhaa said the arrest and parade of suspects are illegal and must be stopped. He said the arrest and parade of suspects can't curb crimes. "The parade of crimes suspects is criminal. All suspects are innocent until proven guilty by competent courts of jurisdiction. The parade of suspects is therefore illegal.
"The police only parade suspects to whip public sentiments that they are working, that they are arresting the bad guys. What happens if a suspect is paraded, and later found not guilty by the court? Will the police parade him again and say he is not guilty? That is the situation," he said.
He noted that the fate of the suspects after they have been paraded is still unknown. "We have been engaging the police on this. No one can tell you what happens after these suspects are paraded publicly. Majority of them are instilled with fear that their families come for their 'rescue,' while others remain in custody for many years."
According to him, in one of the agency's various visits to SARS headquarters in Abuja, some suspects told them that their colleagues were taken out of the detention and they never return. Apparently, they were extra-judicially killed.
He said crimes can only be curbed through legal and constitutional means, which do not include the parade of suspects, extra-judicially killing them, or even holding them for years without trial.