I Was Told To Join Cult Group In Order To Secure Political Position – Taribo West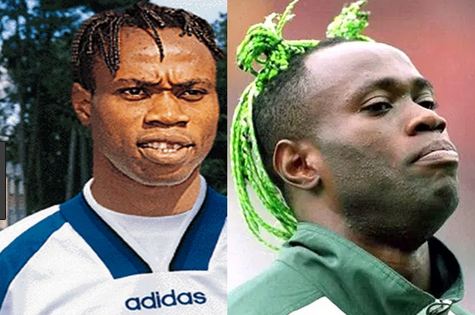 Former Super Eagles defender, Taribo West, says he was told to a cult in order to secure political position.
Naija News reports that West made this known in an interview with Punch newspaper where he spoke about a series of topics.
When asked if it is as a result of lack of education that makes sportspersons excluded from sports administration, West said: "That's total rubbish; nonsense! How educated are those in Fifa? In Nigeria, is it every politician that went to school? Some can't even write their names.
"But it's only in my country that those in positions use demonic criteria to keep people away. In other countries, if you are competent for the job, they will give it to you. We've got lots of ex-footballers who are graduates, lawyers, doctorate degree holders these days. Where are they? Some are doing very well in their various fields.
"I have been involved in the political system and things like this discouraged me from it. If it means I have to be a cultist to get a position, I'm not ready for that. I'll prefer to drink my garri at home and be free with God.
"At the time I was in politics, a running mate to a governorship aspirant in my state (Rivers), brought me money and told me to join their cult. He told me if I wanted power, they would give me position, and that if I wanted money, I would be given. But he insisted that I must be involved in their cultism activities. So, I disassociated myself from them. From that day, I made up my mind that I will drink my garri, rather than become a cultist.
"As I said earlier, I've met politicians who can't speak good English but because they have godfathers and belong to various cults, they've been empowered. It's total rubbish. I'm not afraid to say what needs to be said," the former Inter and AC Milan defender opined.
Source: Naija News