Gbenga Daniel Speaks On Joining APC After Dumping PDP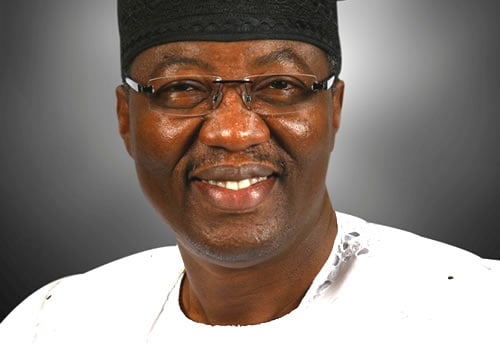 A former Director-General of Atiku Abubakar Campaign Organisation, Gbenga Daniel, says his supporters have been pleading with him to lead them to the All Progressives Congress (APC), Nigeria's ruling party.
Naija News reports that Daniel disclosed this a day after he resigned his membership of the Peoples Democratic Party (PDP), Nigeria's main opposition party and announced that he was quitting partisan politics.
On Sunday, Daniel invited his supporters to a meeting at his Sagamu residence in Ogun state and they reportedly told him that they were satisfied with his decision to leave PDP but he should lead them to the ruling party.
This online news platform recalls that Daniel, a former governor of Ogun state played a significant role in the emergence of Dapo Abiodun, governor-elect of Ogun, having directed his supporters to work for Abiodun, who contested under the APC.
Abidoun defeated Adekunle Akinlade, his Allied Peoples Movement (APM) rival, with less than 20,000 votes.
The governor-elect had expressed gratitude to Daniel whom he held a private meeting with moments after Daniel announced that he had left PDP.
Details of the meeting which took place at the former governor's Lagos residence were not made public.
But on Sunday, Daniel told reporters that his supporters were mounting pressure on him to lead them to APC.
"Basically, they said I could resign from PDP… they said I must lead them to APC and they also said I could not retire from politics. That is the summary of what I heard," he said.
Asked if he was ready to join APC, Daniel said, "What else can I say? My people have spoken," the former governor said.