Election Results: Why Nigeria May Soon Have Only 10 Political Parties – Falana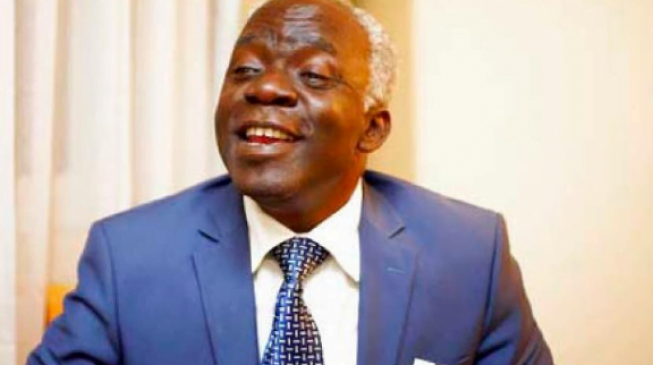 Falana Reveals Why Many Political Parties May Be Deregistered
Mr Femi Falana (SAN), has submitted that if the Independent National Electoral Commission carries out its constitutional duties, following the conclusion of the 2019 general elections, political parties in the country will be reduced from the current 91 to as little as 10.
He said this will happen if INEC follows the constitutional provisions on deregistration of political parties based on their performances in the general elections.
Falana stated this in an article on Sunday, titled, "INEC's fresh power to deregister political parties."
He cited the May 2017 amendment to Section 225 of the 1999 Constitution, which empowered INEC to deregister any political party on the grounds of "(a) breach of any of the requirements for registration; (b)failure to win at least 25 per cent of votes cast in: (i) One state of the federation in a presidential election; or (ii) one local government of the state in a governorship election; (c) failure to win at least – (i) one ward in the chairmanship election; (ii) one seat in the national or state House of Assembly election; or (iii) one seat in the councillorship election."
Falana said, "From the foregoing, it is indubitably clear that INEC has been conferred with enormous powers to deregister political parties that fail to meet the fresh constitutional prerequisites.
"Going by the results of the 2019 general elections, the 91 registered political parties may have been reduced to less than 10 that may have scaled the constitutional hurdle."
Naija News reports that part of the observation from the just concluded general elections in the country is the number of political parties on the ballot paper particularly for the presidential elections which analysts said is capable of confusing the electorates.