Bishop Kukah Speaks On Atiku's Refusal To Call Buhari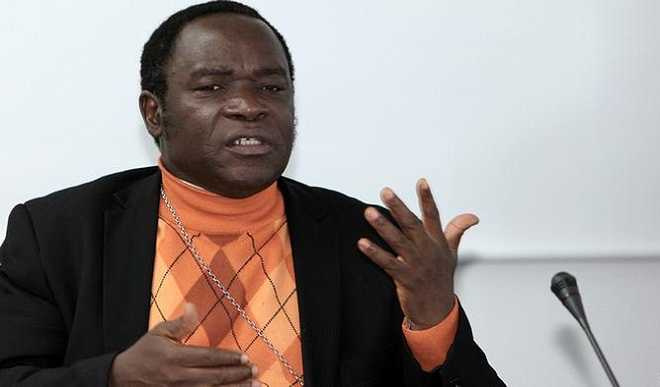 The Catholic Bishop of Sokoto Diocese, Most Revd (Dr) Matthew Hassan Kukah, has revealed that the National Peace Committee did not try to convince Atiku Abubakar to call and congratulate President Muhammadu Buhari.
The Peoples Democratic Party (PDP)'s Atiku Abubakar had vowed never to concede defeat but instead approached the court to reclaim his stolen mandate.
Speaking on the side-line of the First Plenary Meeting of the Catholic Bishops' Conference of Nigeria in Abuja, Kukah said the peace committee did not make effort to persuade Atiku not to go to court because that was never on the table for discussion.
"I cannot say anything different from what the Peace Committee has said. Nobody has told Atiku not to go to court," the cleric said.
"He is doing something that he is convinced about and he should be encouraged to do so. Even when we had an audience with the president, the president is not against it.
"So, I don't think that is an issue. He is free to pursue what he needs to pursue to satisfy himself that he genuinely or legitimately lost the election.
"For me, I don't think that is the issue. You are dealing with different personalities and different situations. It is not for me to judge; it is for Nigerians to judge and I don't think you need to make anybody feel that they should feel guilty for deciding not to call the president or for deciding not to make a call to concede.
"After all, you have seen all the gubernatorial elections going on. What Jonathan did was spectacular and Jonathan is Jonathan. It doesn't mean that every election will necessarily be concluded in that way."