What 33 Political Parties Said About Ayade's Re-election As Cross River Governor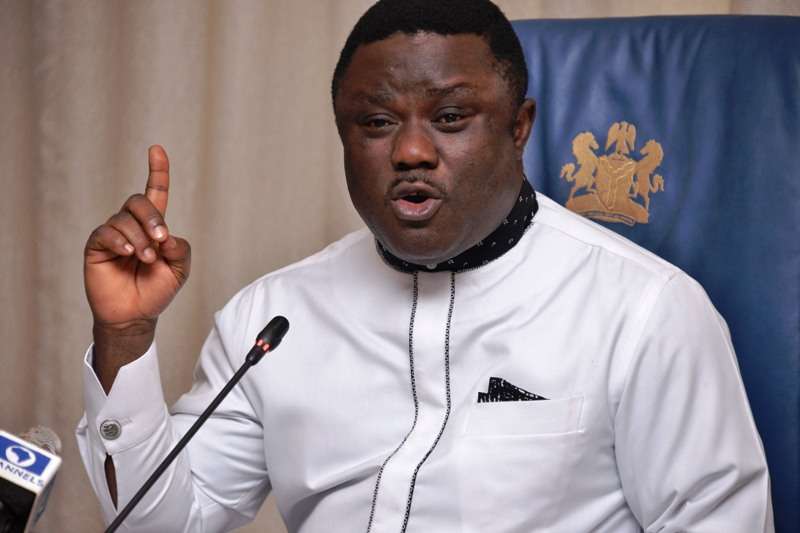 Thirty-three (33) political parties under the aegis of Conference of Nigeria Political parties (CNPP) have congratulated the Cross River State Governor, Ben Ayade, on his re-election.
Naija News reports that CNPP did not only congratulate Ayade but also called on governorship candidates from other parties, including the All Progressives Congress, APC to support the Ayade administration to succeed.
This online news platform understands that the state capital Chairman of CNPP in Cross River, Sunday Michael, made the call in Calabar while addressing journalists.
Michael, who stated that the election of March 9 was free, fair and credible as well as devoid of violence, urged other political party Chairmen and governorship candidates to also congratulate Ayade.
The Calabar CNPP Chairman assured that the thirty-three political parties have pledged to come together and work with the incumbent to take the state to a higher level.
His words: "At the end of the final collation by the Independent Electoral Commission, INEC, one of us, the candidate of the Peoples Democratic Party, PDP, Prof Ben Ayade had the popular mandate and was subsequently declared the winner and governor Elect by INEC.
"Elections have come and gone and our general assessment of the polls shows that the elections were relatively free, fair and credible. It is on this premise that we the governorship candidates and chairmen of political parties say a big congratulation to his Excellency, Prof Ben Ayade.
"We urge His Excellency, to see this victory as the validation of the trust of the majority of the people had in him to continue in his industrialization drive, youth empowerment, job creation.
"We shall be glad to see the realization of his flagship projects including the Super High-way, Deep Seaport, Spaghetti Flyover and the development of New Cities in your second coming," he added.