Engineer Reveals Cause Of Lagos Island Building Collapse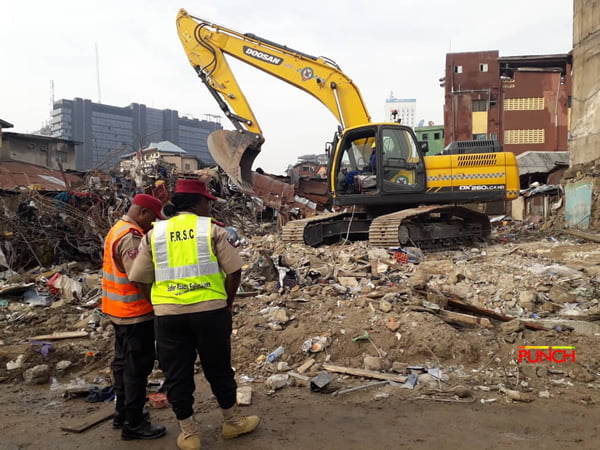 The Chairman, Nigerian Institution of Civil Engineers, Lagos Chapter, Engr Lola Adetona, has insisted that the engineer, who was in charge of the recently collapsed three-storey building at Ita-Faaji area of Lagos Island, is not their member.
Speaking with Punch in Lagos on Friday, Adetona said they had checked all their records and saw that the engineer was not a member of NICE and the Nigerian Society of Engineers.
She stated, "We felt bad about the event that took place on Wednesday, March 14, where innocent children lost their lives. We join Nigerians to commiserate with the family members of the affected people and we also appreciate everyone for their prompt response to the ugly incident. But we say boldly that the engineer who supervised the collapsed building is not our member. As a matter of fact, registered engineers are not involved in most of the buildings that have collapsed in recent years."
Adetona said that people were always pointing accusing fingers to them whenever there was a building disaster.
"We are not happy with the way things are. I was asked recently by a friend if building collapse had come to stay in Nigeria and I was short of words. Most of the engineers who supervised these collapsed buildings are quacks. For some reason, Nigerians prefer to patronise these people, instead of the registered engineers.
"We have a body that regulates what we do and we go out of our ways to make sure our members are well trained. We had a safety seminar with the Lagos State Safety Commission in January. We have been speaking with the government on how to curb building collapses too.
"Also, people should do things rightly. The school was on the third floor of a residential building and we heard that they were about 100 students there. Was the building designed to accommodate a school? We should not just blame the government; we must learn how to obey rules and regulations to avoid a tragedy like this," she said.