Research Analyst Reveals What Will Happen To FDI If Emefiele Is Retained As CBN Governor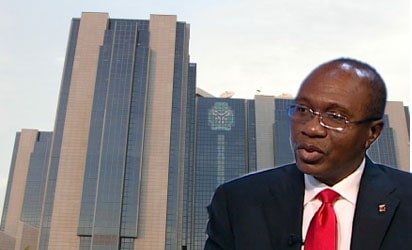 A research analyst at FXTM, an award-winning international forex broker, Lukman Otunuga, says the decision to change or retain governor of the Central Bank of Nigeria (CBN), Godwin Emefiele, will impact Foreign Direct Investment (FDI).
Otunuga, who spoke at a media briefing in Lagos on Wednesday, said keeping Emefiele would signal continuity, and remove elements of uncertainty while changing the governor will bring in some uncertainty.
His words: "Since 1999, no CBN governor has actually spent more than one term as the governor, so there are two ways to look at this; if we do have a situation where the CBN governor stays, this may suggest continuity, given what is already happening," he said.
"This continuity removes elements of uncertainty because that is one thing that impacts FDI (foreign direct investment). But if a new governor comes into power, this does create some elements of uncertainty because we don't know what (s)he going to do.
"Nobody knows what is going to happen. Will the new governor be one to allow the naira to float? Will the new governor be the one to make a bold decision to cut interest rates quicker than expected?
"There are many many questions out there, but to answer your question, there is a sense of uncertainty, but for us to actually have any observation, we need to see what happens first, who the new governor is, his/her background, what his/her rhetoric is during his first meeting.
"Once there is a new governor, we can already have an idea of what he is about to do; for example, look at Jerome Powell, when he took over from Janet Yellen, investors already had an idea of what type of governor he was going to be," he added.
Source: Naija News