Probe Army Involvement In Nigeria Elections, PDP Urges Buratai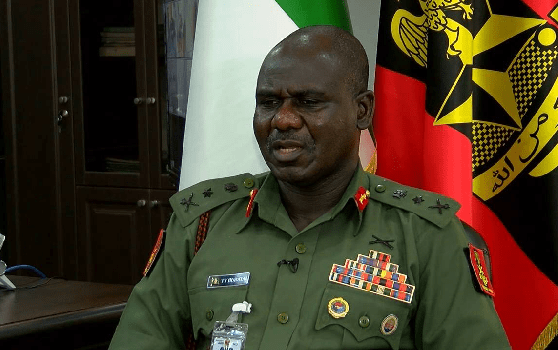 The Bayelsa State chapter of the Peoples Democratic Party (PDP) has urged the Chief of Army Staff, Lt. Gen. Tukur Buratai, to probe the role of his officers and men in the violence that occurred during the general elections.
Speaking on Wednesday, the State Chairman of PDP, Moses Cleopas, said that the activities of the army deployed in Brass, Nembe and Southern Ijaw, LGAs should be queried by the military.
The party chairman slammed the Independent National Electoral Commission (INEC) in the state.
He wondered why the commission declared 3 constituencies in Brass, Ogbia and Southern Ijaw already won by PDP candidates as inconclusive.
Cleopas, however, described victory of some candidates of the All Progressives Congress (APC) as temporary and vowed that his party would retrieve them in the tribunals.
The party leaders said that in Nembe all PDP members were chased away from Bassambiri, where APC candidates were declared winners.
He said: "The PDP won everywhere in Bayelsa and in places where the APC has been declared winners, we will reclaim our mandate".