Tears As Parents Of Trapped Pupils Rush To Collapsed Building In Lagos (Video)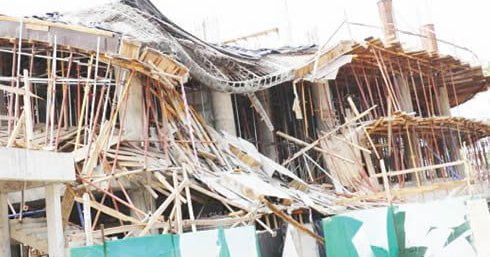 Watch Video Of Happenings At The School Building Collapse In Lagos Island
It has been a sorrowful sight at Ita Faji, Lagos Island, as parents of school children who got trapped in a three-storeyed school that collapsed earlier today rushed to the scene.
Naija News had earlier reported that the school building which was on the last floor collapsed around 10 am today.
While it is yet to be ascertained, how many children or individuals are trapped in the building, some reports, say that over 100 students are trapped inside the collapsed building and are being dragged out.
Men of the fire service, the Police and other security operatives are still making attempts to rescue those who may be trapped in the collapsed building as at the time of filing this report.