PDP Tells INEC Where To Conduct Supplementary Elections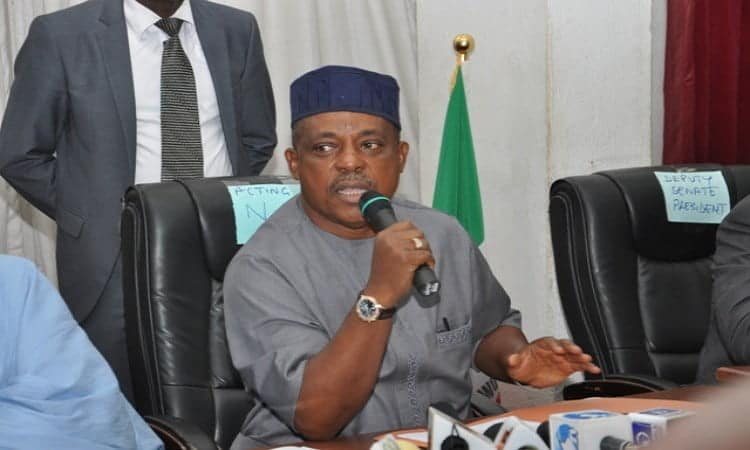 The Edo State chapter of the Peoples Democratic Party (PDP) has called on the Independent National Electoral Commission (INEC) to conduct supplementary elections in two wards in Esan North East Local Government Area.
Naija News had reported that the electoral commission had fixed March 23 for supplementary elections in the six states, where March 9 elections were declared inconclusive.
Speaking to newsmen on Wednesday in Benin, Chris Nehikhare, Edo State Publicity Secretary of the party, said the call became imperative in view of the reported disruption of electoral processes in the wards during the March 9, Governorship and State House of Assembly Elections, NAN reports.
Nehikhare listed the areas as ward 8, unit 6, Attani, and ward 10, unit 9, Ebhoyi, both in Esan North East Constituency II.
He alleged that there were reported cases of suspected APC members' disruption of the exercise during collation of ballot papers.
According to him in ward 8, unit 9, the exercise was disrupted when counting was ongoing and the PDP candidate, Mr. Igbas Ezehi, was in clear lead.
He said that it was because of the incident that INEC declared the election held at the polling units to be inclusive.
He also claimed that in Ward 10, Unit 9, it was reported that a former council boss in the area and a staunch member of the APC, led some suspected thugs to disrupt the electoral process during collation.
He said it was, therefore surprising to hear INEC eventually declaring the APC candidate winner in the constituency.
He noted that the total number of registered voters in both wards where the elections were inconclusive was 2,326, whereas, the margin between the PDP candidate and the APC candidate who INEC declared as the winner was only 37.
The Publicity Secretary said that this action was contrary to the provisions of Section 26, subsection 1 and 3 of the Electoral Act; and the guidelines issued by INEC for the 2019 elections.
He, therefore, urged INEC not to apply double standards in the case of the Esan North East constituency II, by promptly conducting supplementary elections in both Attani and Ebhoyi wards.